Writing Silence
MAG
If I could write silence, I would write down a moment of silence for those who died, were injured, or lost friends or family in the tragedy of 9/11, and for those who fought back on Flight 93, and for those who were working in the Twin Towers when it happened.

There is no such thing as a holy war. There is no real justification for war. The terrorists who attacked us have twisted a good religion to suit their horrible breed of hatred. This has created a negative and untrue stereotype of Muslims. The terrorists' actions completely defy any type of reasoning or logic – even their own.

We need to speak out and let them know we cannot be terrorized. They cannot scare us into losing our will or our freedom of speech. Those terrorists have slandered their own religion and killed innocent people. The fact that they willingly killed themselves proves they are disturbed.

Don't let fear influence your everyday life. Be brave, like the U.S. soldiers who are fighting for our country. Do something to honor them, and don't forget them. I have faith that this country will remain free and strong long past my life.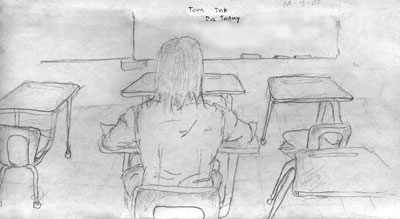 © Christopher M., Dededo, GU