Down - Falling from Grace
January 20, 2010
How far down does down indeed go?
Is there a static landing point for every soul, or does one continue on a path leading further and further astray?
If the latter should be true, who decides which souls to christen with good fortune, so to speak, and which souls to damn until the damned themselves watch in awe?
Yourself.
How does one know when he or she has reached the ultimate bottom?
For, no matter how unfortunate things seem, the world has a way of proving itself versatile in times of adversity.
I consider 'hitting bottom' a point in one's life when any event that should occur will put said person in a better place than before.
Has anyone even come close to this point?
Have I?
Well, of course I haven't.
Sometimes we surround ourselves completely with self-pity, it's almost sickening to others.
Too many people try to make their own problems or misfortunes more 'tragic' or attention captivating than the next person's.
It is unbelievable how people try to make themselves seem more sad or more depressed, or put themselves full-on into others miseries.

Human beings listen to people speak because it makes themselves seem caring or compassionate for humanity.
However, listening to someone is not nearly the same as hearing someone.
In all reality, many people, seemingly concerned with what someone has to say, are only waiting for their own turn to speak.

It is sad that we are always looking towards something else, rather than enjoying what we have and what we are doing in this moment.
Sit and view the stars without contemplating how long it will take for the sun to rise.
This life is all we have.
This. Is. It.
Because of that fact, do with your life what you will.
But make it your own.
Do not live vicariously through others, however 'better' other lives may seem.
Everyone will hit their own 'bottom.'
Some will correct their situation, while others will break down and be forever on the path that keeps them astray.
I don't believe there is a definite bottom.
No matter what you are facing, it can indeed be worse.
All of the time.
Every time.

The fact that anyone smiles at all is proof that we are all strong.
Proof that we all are winning.
So how exactly far down can down go?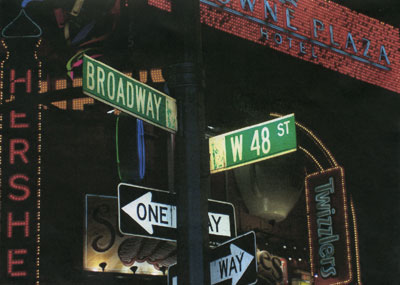 © Kaitlyn S., Milford, CT