Laugh For Once
MAG
December 13, 2009
My creative writing class reads Teen Ink every time a new issue arrives. We each pick an article that we like and one we don't like. The only problem is that it's hard to find an article I enjoy because the majority of the magazine is filled with depressing poems or stories.

I understand that most teens today have a lot of stress and problems, and that writing is one of the only ways to express themselves without fear of criticism or rejection. Writing keeps one's thoughts and emotions private, and provides a sense of security and understanding. But if I log onto a creative website or read a writing magazine, I do not want to find a plethora of articles depicting only sorrow. They bring down the cheerful moods of others and, quite frankly, aren't any fun to read. I, personally, do not want to read a story about how someone wants to die, or a poem about how one's boyfriend or girlfriend ­destroyed his or her life and soul.

Some articles even go so far as to say that no one understands them, or that their problems are different from the rest of the world's. Hello? I couldn't find a larger library of emotional articles if I tried! If you look on any page in a Teen Ink magazine, I'm sure you will find multiple articles that describe the hardships that teens go through.

Life is a wonderful gift. We need to enjoy every moment that we have on this planet while we still can. If you think life is hard as a teenager, then you are going to have a lot of trouble when you go into the real world. Trust me, teenagers have it easy. And if you continue to focus on the past, how will you ever make it to the future? Keep your chin up and your eyes on the prize. Life can be so much more enjoyable if we just stop crying and start smiling. Do you know it takes more muscles to frown than it does to smile?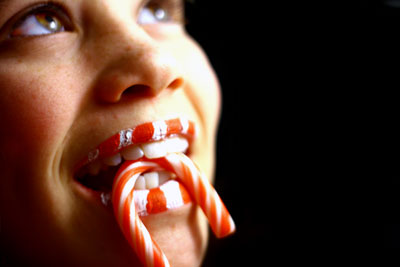 © Sandy H., Woodbridge, CT