Edgar Allen Poe
December 6, 2009
All writers throughout history had things in there lives to influence them to start writing and why they write with different styles. One writer in particular was Edgar Allen Poe. His life greatly affected his writing because of his experiences and relationships.

Edgar's life experiences shaped the style he chooses to write with. One life experience in particular was when he was in school for his first four years. His school was a religious one and his school master was very cheap. To teach about different subjects they would always turn to the graveyard to learn. For English they would look up words that were foreign to them and look them up in the dictionary. For science they would pick weeds and study them and for P.E. they would help the church by digging graves. This surrounded Edgar with a lot of death because of all the graves. One of Edgar's biggest role models was Charles Dickens. Charles told Edgar about when his pet raven had died. This ominous bird inspired Edgar because in a way they were both the same, many women in Edgars life died when he was around. Being surrounded by all of these deaths wasn't healthy for Edgar but they inspired him to create literature about it. Not only did his experiences affect his writing but many of his relationships also had an impact on how he writes.

Throughout Edgar's life, constant deaths to those he loved struck him in a way to warp his writing perspective. When he was born his father had left him alone with his mom. Edgar's mom was forced to work in the theatre as Juliet. Edgar had to watch his mom plunge a sword threw her six days a week. This was a terrible influence to let a three week old kid have to see. Edgar's mother died of consumption when Edgar was only two. His step mother soon died of the terrible disease also and he was left with his step father who never had any interest in Edgar. This was the second woman in his life that he loved to die in front of him. Edgar's aunt takes him in and Edgar lives with her family for awhile. When living with her he fell in love with his cousin Virginia and soon married her when she was thirteen. When Poe starts becoming a successful writer his wife dies of consumption, being the third woman in his life to die of the same disease in front of him. Many of Edgar's life experiences and relationships were tragic and all of them influenced him to write the way he did.

Edgar Allen Poe's life greatly influenced his writing by making him more and more depressed, one tragedy after another, Edgar had an all around depressing life and that is what inspired him to write how he did.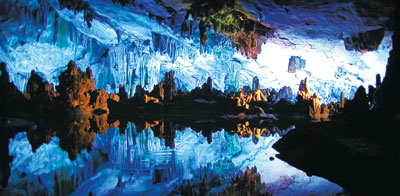 © Audrey G., Phoenix, AZ