What really matters?
November 11, 2009
Many people think they know the answer to this frequently asked question. My question is; "Do they really?". Are everyone's thoughts opinions, and inconspicuous answers ot what really matters fact? No one can call their opinion fact. But i believe my opinion is fairly just.

I believe that what really matters is your own self"s thoughts, views, beliefs, feelings and how yuo feel about yourself are so much more important than what other people think of you. you have to believe in you when no one else will. When people tell you negative remarks about your succession; you use selective hearing. It simply is interpreted by taking negativity and reflecting it as positve feedback. Do not let anyone tell you you're not good enough: because, in your heart, you should know that you are a unique individual with talents beyond the imagination of just one person.
What you want to achive may be toally different from what other people expect you to achieve, or fail. Do not try achieve things that do not pertain to your dream your goal or your plans for life. Do not let your friends and family,especially your parents, choose your life for you. I am not saying completely ignore the positve wishes-although i would block out all negative remarks-i am simply saying take their wishes sto mind with your own, but do not however, change yours to coincide with theirs. Your parents can have some influence on your hopes dreams and values but don not let them control them.

So many people have so many different answers. All believe their answers are the correct answers. Little do they know, no one's answer is legit. But i have stated my opinion. I believe that you should believe in you when no one else will and only folow your dreams. That is in my opinion.. what really matters!!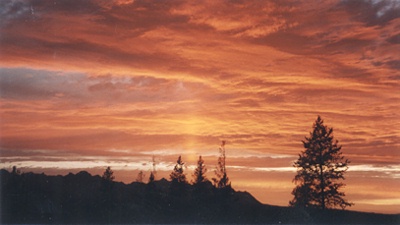 © Katy B., Challis, ID