Free What?
June 17, 2009
It can be argued that humans really do not have free will. An omniscient, all-knowing G-d knows all the so-called choices humans encounter, and also knows the course of future events in complete detail. G-d, therefore, is completely aware of the choices all people make at all points during their lives. For example, G-d knew that I was destined to miss the bus to school this morning, and likewise knew that I would then choose to walk to school. In fact, G-d already knows whether I will catch the bus tomorrow, and whether I will choose to wait for the next bus, catch a ride or again walk the mile.
Others say that just because G-d knows any human's choices and their ultimate decisions, G-d does not control our choices. Therefore humans do have and can exercise the freedom to choose for themselves. The argument follows along these lines – if I had a camera which could take a picture of the future 24-hours in advance, and I might know that there will be a car accident at a particular corner, that knowledge does not mean that I am the cause of that accident. All the myriad actions which would later become the cause of that accident would be completely independent of my knowledge. Those actions would be the product of their actors' exercise of their own free wills.
However, this does not logically follow. My knowledge of the course of future events is imperfect; I just have a still photograph of a street corner. G-d is omniscient, all-powerful and, in fact, the creator of all the actors in any picture; G-d therefore is no innocent spectator, G-d is an active player in all the world's events. Even if a human actor feels as if they are choosing among alternatives, they in fact are not. We are all simply actors on G-d's stage. G-d knew I would miss the bus this morning, he likewise knew that because I was chilly, I would choose not to wait for the next bus and would choose to make the walk. Further evidence of G-d's involvement in my choice was that G-d arranged the weather to be cold, the skies to be overcast, arranged my choice of dress this morning and my personal constitution such that I felt cold when I got to the bus stop. G-d is no innocent player in all this.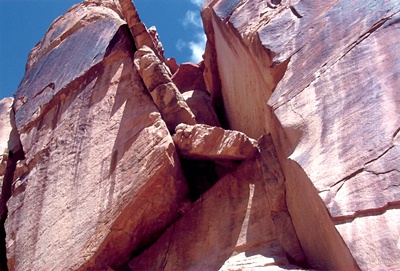 © Eileen C., Kingston, MA