Perseverance
June 1, 2009
Growing up I learned the value of a dollar. I didn't have the fancy clothes or shoes, but I didn't need that. My father taught me that hard work pays off. I always admired my father because he overcame many obstacles in his life.

He immigrated to the United States with my mother. Both my mother and father did not speak English, but that did not stop them. Back then, my father was tall and skinny and he had to be strong in order to work in the construction sights. He began working out so he take on much heavier jobs, but he also had to learn how to speak English.
My father got a job in construction and my mother stayed home with my oldest sister. They lived in a one room apartment where they only had a small table, three cups, three plates, a telephone, and one bed. Neither of them complained because they had a roof over their heads.

Every morning my father would wake up early to walk a long way to the bus stop. Back then the streets we know now used to be nothing but dirt and gravel, and my father would walk them every morning and afternoon. Because he would leave before dawn, he faced danger on the dark streets. Once at the construction site he would call my mother to tell her he arrived safely.

My father would work in the scorching heat, but he would not complain. Every Friday he would get his paycheck but because he did not speak English, he wasn't paid as well as the fluent English speakers. Three months later, he was at a garage sale and found some English tapes that help you learn to speak English and he bought them. Everyday after work, he would listen to the tapes.

Learning English was not easy for my father. He had to work, be a dad, and learn English. He would wake up at three in the morning and get ready to catch the bus. When it would rain, my father would take a trash bag because he could not afford to buy a raincoat. When he would come from work, my father would help my oldest sister do her homework. Then he would listen to his English tapes and would try to repeat the words. He would try to write the words out, but he would not know if they were correct. He would stay awake until twelve in the morning and would only sleep two hours. The next day he would follow the same schedule. Only God knows all my father had to endure when he first came to the U.S.

Two months passed and my father was learning how to speak English. On a Friday, his payday he was walking by the train tracks when two men came out of nowhere and robbed him. When he arrived home, he told my mother what happened and she broke down and cried. She was not crying because of the money she was crying because my father's life had been in danger. Later with the money they saved, they bought an old, used car to be safe.

Everyday my father would study those tapes after work; he improved with each passing day. Six months later my father had a better position at work because he spoke English. His paychecks were much higher; however, he did not let that get to his head. He only spent the money on things that were necessary. Five years later, we lived in a two-bed room apartment. My father had been offered and accepted a job in a company as a manager. Years have passed and he is still managing the company.

When I was fourteen I asked my parents if I could work with my aunt in her clothing company. They asked me why I wanted to work. I said, "I want to work because I want an Ipod and I know they're expensive, so I want to pay for it."

My father said, "You know working isn't easy, but it pays off when you receive that paycheck."

"I know, Dad," I said.

In the summer, I began working and everyday after work I would lay down in my bed exhausted. Still I would get excited when I would receive my paycheck. There where some days when I just wanted to quit and go home, but remembering what my father went through made me stay. One month passed and I saved all the money I earned. I almost quit three times, but I remember how quitting was not an option for my father.

By the end of the month, I counted my money and I had more money than I needed. On a Saturday, I went to the store, but I did not buy the Ipod. I did not want to waste all my money I had worked so hard for on a single object. Instead, I decided to put that money towards a college fund. At Christmas, my father gave me an Ipod and said, "You worked so hard not to have one." At that moment I understood what hard work really meant.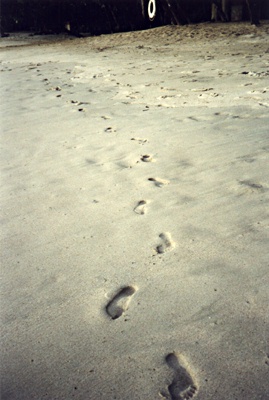 © April W., Rogersville, MO