Getting To Know Me
May 22, 2009
I find it amazing sometimes how people can judge you by the music you listen too. If you listen to anything moody or dark, you are branded emo and depressive. If you listen to classical music or broadway, you are labeled sophisticated or stuck-up. But I have to ask, what do you label someone who listens to everything?


I think when people meet me they easily slide me into the category of their choice; I am tall, blonde, and get told I should be a model. They meet me and assume because I am pretty that I am a snob. They hear whatever music I am listening too and assume I am what I listen too. But how is that you can fit someone into a category, a slot, to assume by their appearance and their taste that they are who you think they are?

Questions upon questions, it seems.

I would like to think I know my friends, and that they know me, but taking a step back I am shocked at how little people really know who I am, what my taste is, what my beliefs are.

I met someone once, (we were giving him a ride) and an old Eminem song came on the radio; I like rap so I turned it up, and he still assumes to this day that I go clubbing and know how to break-dance...all because of one song!
Another person thinks I am this troubled, lost teen because I was listening to Evanesence when I met him, and still others think I am as air-headed as Reese Witherspoon in Legally Blonde because I was listening to one song I liked by a girly band!

I think I can shock even myself with my different taste in music. Yes, I like broadway, classical music, and oprah. But I can turn around and crank up some punk-rock and dance all night to it all night.

When I wear black and "skater" clothes, (here I am, catagorizing!) it doesn't mean I know how to skate, and when I wear pink and put flowers in my hair, it doesn't mean I am afraid to break a nail.

It might suprise you who I am when you get to know me. I like to go dirtbike riding and play in the mud, but I freaked out last night because there was a moth in the house! Fishing? Heck yeah! But make me touch one of those slimy, wriggly worms? No thanks, I'll wear gloves! Shooting guns, hunting...I love to tag along with the guys. But that doesn't mean I am one. We go out to eat after playing all day, and fifteen minutes in the bathroom and I can walk out with makeup, earings, and my hair clean! I like being feminine, but then again, I don't mind going and getting roughed up a little too.

I guess what this whole thing was meant to be was my insight to how people see me, and how they still see me because of when they met me or how they met me.

Music and clothing say a lot about someone's personality, but that doesn't mean what you assume is always right. Take the time out of your world and life and get to know them, they might surprise you with hidden talents or a secret passion to go bungee jumping!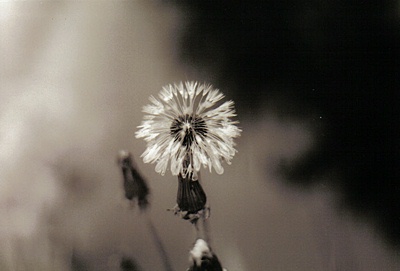 © Sarah S., Poland Spring, ME