Bravery
April 24, 2009
Have you ever had to face something that was going to be really tough or something scary? Bravery has a lot of definitions like standing up to a bully, dealing with somebody passing away or maybe even riding in a plane. Whatever your definition is, being brave takes a lot of courage. Well I know somebody who had to be really tough through something that happened while playing a simple game of soccer, and that person is my mom.


My mom is on an over 30's soccer team and was getting ready to start the game. Her team took the field, and the whistle blew. About twenty minuets into the half my mom and another player were both going for the same ball and hit each other straight on. My mom heard a pop and went down. After getting carried off the field my mom sat out for the rest of the half. She thought it was nothing and decided to play the last half. After the game her knee still hurt, but she let it be. Finally after about 5-6 weeks she went to get an MRI. The doctors found out that she had torn ACL, and they needed to take some cartilage out of her thigh and put it in her knee. My mom needed surgery and soon! The surgery was about one and a half hours long and she had to be totally under anesthesia. She had to be brave though the surgery and for her four kids and husband. We were all worried but she told us all she was going to be fine. When she got home she was totally out of it and couldn't eat anything or it would come back up. She said she felt no pain until the 2nd or 3rd day, and the pain she felt was bad. The recovery was a long time. She couldn't for up to six run for months, couldn't drive for up to two weeks, and couldn't play soccer for up to eight months. This was the hard part for her because she is such an active mom. She has started to drive and says there isn't much pain. The recovery has been long, but I know my brave mom can make it through.

Surgery also happened in a best selling book called My Sister's Keeper. This book is about a 12 year old girl whose little sister has cancer and a lot of medical problems. The 12 year girl is the only one in her family who has the same blood type as the little sister. So whenever the little girl needs surgery she's the one who gives her blood and anything else she needs. She has had to brave for her little sister to tell her she's going to be fine and through the surgery herself. After a while she got tired of have it go though all of the surgeries for her sister without any say if she wanted to. So she decides to get a lawyer that will help her be able to choose if she wants to go into surgery for her sister and not. Of course she wants to help save her sister but she is sick and tired of having no say in having surgery or not. It takes a lot of bravery to stand up in front of your parents and taking the risk of them being upset or mad at you. In the end it works it self out.

Whether it's having surgery or standing up for something you believe in you have to be brave. Being brave is not something that your born with it's something that you learn to be able to do. I hope the next time that your faced with something and your scared that you push through, believe in yourself, and be brave.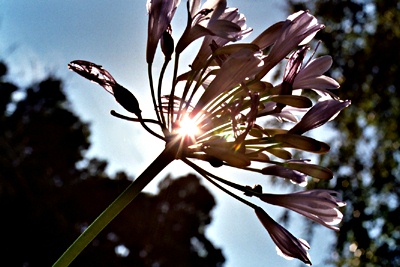 © Brandon W., Redwood City, CA