Halloween 2007/ Food Girl
May 25, 2016
Summary:
Halloween 2007
It's just another cold and dark Halloween night in Wilmore. The year is 2007 but things haven't changed much over the years. People still go out trick or treating (even when its freezing and raining), pretending to be someone they're not, just to get candy that will most likely be eaten all in one night or be in a Walmart bag in their closet until next year.
Sarah Mills is just like any other sixteen year old girl. She is joined at the hip with her best friend Emily Jacobs (who is also sixteen). They do everything together. Sarah has a five year old brother named Max that Emily and she basically share due to the fact that Emily's parents got divorced before trying to have another child. She loves Max and all but he acts like Emily is his biological sister and Sarah doesn't think he connects as much with her as he does with Emily.
Sarah is planning on being a cat this Halloween. It was the costume she could easily put together before taking Max trick or treating. She began getting ready, and started searching for the warmest all black clothes she could find. She was not planning on catching a cold like last year.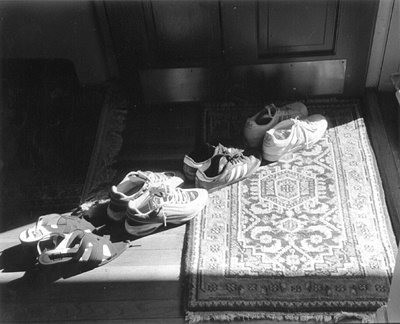 karissacornett
Halloween 2007/ Food Girl