The Chess Piece
June 2, 2016
Summary:
Bianca wakes up in an unfamiliar place: a cold, lifeless place with white walls, white tables, and white floors. All she has is white. She remembers only one face -- her brother's. On the first night, a mysterious announcement comes on the intercom: there are rounds at midnight and noon each day, with the white army striking in the day, and the black army at night.
Bianca finds herself thrust into a chess game with real, deadly stakes. A person's life is tied to each piece; and when the piece falls, so too do they. With life and death on the line, Bianca must come to grips with her humanity as she faces the black queens on the other side of the chess board.
The rounds progress; and Bianca finds herself in her second round. There, she meets Kierra, an exotic-looking girl behind a black veil. The round begins, but this time, the stakes are higher.
This time, Bianca must race against time to save her brother from being knocked down on the field.
With the guilt and death mounting, she must also race to regain her own sense of humanity.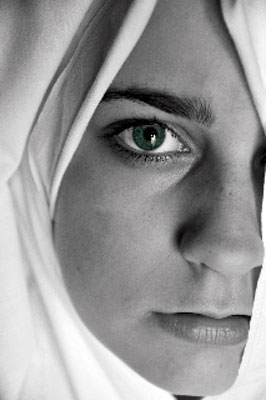 dariahoang
The Chess Piece