Challenged Accepted
May 12, 2017
Summary:
Challenge Accepted

I remember thinking: I was done for the season and so did everybody else. When it came to the moment that I realized it, I started bawling my eyes out. I had this feeling I couldn't explain; I felt devastated, heartbroken, but mostly angry. Somebody had just ruined so many months for me. Only I pushed through the pain to come back on top.
Just another normal day at swim practice--coach yelling, "Sprint!" and all of us groaning at every set Coach Funk gave us. When we were almost finished with our routined warm down. I, finally, finished the long warm down but the girl who swam in front of me still had a few laps left. I waited for her to finish at the wall but instead she flipped off the wall and ran straight into my face while I was underwater. I couldn't see anything as I came up from the suffocating water. I ripped off my goggles to reveal my teammates looking at me with wide eyes. "Anna get out you're bleeding!" I heard, as blood drip-dropped down my nose.
My nose throbbed, my eyes watered, and my cheeks burned bright red. It felt like a big fat truck just hit me in the face. Ten minutes later, my nose still looked and felt like a flowing river. I heard someone call my name, as I saw my friend, and teammate Jordan. "Anna are you okay?" She questioned as she walked to where I stood--in front of the mirror. "I don't know." I stated. I didn't know what to do, so much shock filled my mind. Jordan pulled the tissue away from my nose and the look in her eyes frightened me.
"Mom I think my nose is broken." I cried out. "What why?" She questioned with concern. I watched my mom's flustered expressions--eyebrows furrowed and her lips pressed together then I explained the tragic accident. Saying she was furious was the least I could say. Finally, my mom decided she would take me to urgent care instead of the hospital because we would've been there all night. Angry people at the front desk and random children coming in and out when we arrived. When they called me back for x-rays, my nose was still bleeding every so often. Places like urgent care don't have very accurate x-rays, but it would have to deal for now. They told us to go to an ENT since I had a hairline fracture.
A few days after the incident happened, I had an appointment with Doctor Collar. I was so nervous that I wouldn't be able to swim, that I couldn't stop shaking. I would be heartbroken, yet I was already in so much pain. Right when Doctor Collar walked in the room, he started playing with my nose and he of course, didn't play very nice. After a few minutes of him painfully messing with my nose, he finally spoke up, "Well I don't think the bone is broken." I felt blessed, until he spoke again, "But I think the cartilage on your right side is shattered." I was speechless when he explained to me that I could need surgery. I mean atleast he told me I could still swim right? Not exactly.
A week later I went back to practice trying to get back in the groove. Well the groove definitely did not agree with me. It turns out that when your cartilage is shattered, you can't exactly breathe through your nose. I could no longer blow air out of my nose, which caused me to become light headed. I would get back from practice so frustrated that I couldn't do my best. I would cry at meets for not being good enough. One day I thought: Anna Endsley, you have a broken nose, but you are still killing it. So near the end of the season, I all the sudden felt really motivated, even though I knew I was most likely getting surgery.
Now I needed to go back to see if I needed surgery. Again, he started playing with my nose when he finally, he looked into my eyes with a smile, and said "Well miss Anna let's fix that nose so you can be a good swimmer again." I knew it. I felt scared, yet happy because I would be able to breathe again soon. For some odd reason it helped with my motivation for championships. When I went to championships, I did really well and everyone being proud of me was the best feeling in the world. I can't even explain to you the fear and anxiety I had about having surgery. I would continuously think: what if something appalling would happen.
The next time I would be seeing Dr. Collar would be when I get prepped for surgery. I could finally get over those sleepless, mouth breathing nights. Finally, it was time for the big day. I had never been so hungry in my life, yet I really didn't feel like eating at all. Once I was prepped and ready for surgery, they took me into a room with a whole lot of doctors. Suddenly, I was taking deep breathes that led into a deep sleep. That was the last thing I remember. My spring break was a big downer; I spent most of my time in bed.
This whole experience made me stronger in a way, because it helped me realize that if something gets thrown in my way I can overcome it. I had surgery and can breathe just fine now. This challenge definitely had to be the most difficult thing ever, but I knew I could get through. I had so much support from my friends and family, which really showed that they cared.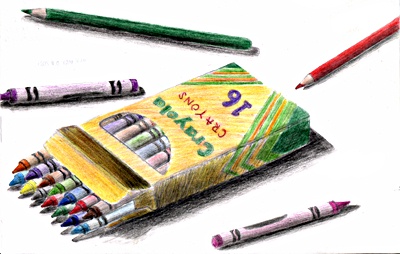 aewizzle
Challenged Accepted