Nightmare: Love Is Forever
February 13, 2013
Summary:
Ariel listens to the ocean waves crush against the rocks by the shore. She got up from the bed and looked out the window. The sun was going down and the moon was coming up. She saw some birds in a tree cuddling next to each other to keep warm. Ariel smiled, but the happiness didn't last long because "They" were calling her and she closed her eyes trying to fight what "Their" were saying.
"You are dead, Ariel."
"Go away!" she demanded and she could hear nothing, but the church bells that was a mile away.
"You're dead!" the voice said again.
"I'm not dead" she protested.
She lied on the bed by the big window. The room had dressers by the bed on the right side of the room when you walk into the room, and a desk that sat in the left corner of the room. The room had many colors of pink, purple, and sky blue. She fell asleep under her pink blanket. Something starting growling down the hall and Ariel jumped from her sleep. The noise started to come her way; Ariel quickly shut and locks her door. She lied back on her bed almost as if she was hiding from what was out in the hallway. About two hours later, she cracked the door to see if whatever making the noise was still there. Once she saw it was gone, she walked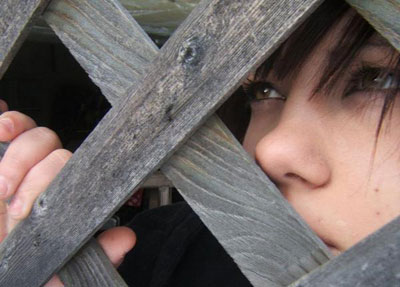 Ariel M.
Nightmare: Love Is Forever