Truly Madly Deeply
October 1, 2012
Summary:
My heart pounded, it was an hour before we were supposed to meet up at the park. I was not expecting this, but I was plenty excited. I grabbed my bag, slung it over my shoulder and walked towards the park. I walked anxiously looking for him. Everywhere I looked I thought I spotted him. I went to our meeting spot, the tree closest to the swings. I sat down and re-applied my make-up hurriedly. I glanced over trying to look casual instead of the anxiousness clearly planted on my face.
I sat on the table cross legged with a book in my hand, pretending to read. I looked up and saw him coming my way. He looked like a total dork, totally opposite of what I like.
There stood my boyfriend, the one and only Derek. He was tall, thin and oh so cute. He had this charm about him, he wasn't smooth or suave. He seemed to be disorganized and messy and it came out as a charisma. He was relatively tall; 5'8 maybe, just about my height. He had shaggy blonde hair covered up by a cowboy hat. His eyes were covered by dark black sunglasses, and his lips were pursed together. He wore a black mortician's jacket with a skateboard by his side. He wore faded blue jeans with the holes in the knees and an old ratty black tee-shirt with Jeff Dunham's puppets famous line "I keel you." He was the total opposite of what I'd excepted.
"Hey babe," Derek smiled and forced a kiss upon my lips. My head was spinning and I kept from touching my lips.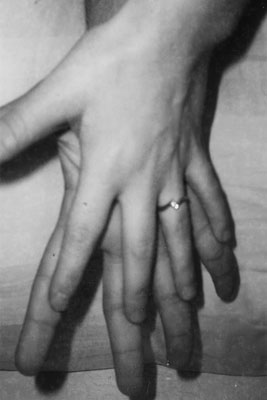 HummingbirdSweetheart
Truly Madly Deeply