The World of Animation
April 18, 2018
The word "Anime" has lived for over five decades now and it's still being mentioned every single day. (Rich) The impact Anime has had on people's lives are so great that they are saying the word will never die. Anime is short for Japanese Animation, and it's a form of entertainment in Japan. An Anime series' episode will usually last 24 minutes and will be released once a week. There are also Anime movies which will last longer, and the duration is about the same as western movies. We are very aware that western cartoons have existed longer than Anime, so there is an ongoing debate about which one is more popular, and somehow connects with the viewers more. There are a few ways we can show this, and it's by displaying the comments about the enjoyment of Anime, the wide variety of shows each category provides, and how much it have actually impacted a person's life.

Anime is an industry where there are endless possibilities to what you want to do. If a viewer does not enjoy this category, they would most likely enjoy another (Mitchell). People at one point will get sick of the real world we are living in because, at one point, everything gets too natural. If someone can imagine it, and it can be drawn, then you can produce something for the world to see (Sanders). There is no such thing as a bad idea. An example of this was a series called One Punch Man where the main character defeated all of his opponents with one punch. And guess what? It was the top trending Anime for a while. Anime has to be enjoyable to make people keep watching it. People cherish the time they have with Anime because it's only around 20 minutes for an episode a week. Also, the creator of the film never make any of the viewers bored because of the quality of edits and name of plots (Sanders).

Since Anime has a serious history with death and violence because of all the wars that happened in Japan, their movies and Anime have a higher rate of sad endings and death which makes the series a lot scarier and complex (Mitchell). People from all around the globe want to experience and embrace the culture, therefore, a way to explore this is through the world of Anime. Romance (shoujo) is also a category that people watch a lot because it displays a true relationship and a very accurate display of a person's life when crushing or in a relationship (Mitchell). "Then there are just shockers or ["revolutionary"] Animes where no one truly dislikes. Everyone will be stunned at how professionally it was made and the Anime is called Attack On Titan"(Sanders).
Anime you can say also has a sibling: Manga. Manga is basically a comic to the movie. There are a lot of Animes today being shown based on the manga. People have said if you can draw it, we can make it (Rich).

At first, they only used small full frames and very few in order to create an
illusion of motions. But later on, the industry adopted the art of manga frame shot where they take only a section for a frame so that the animation would look cleaner and more precise. This also adds on to how flexible Anime can be. If you don't like watching it because it stresses your eyes or other reasons, you can always find the manga and read it.(Mitchell)

When I was first introduced to Anime, my life flipped upside down and it never came back. The first Anime I ever watched was Detective Conan and all the thinking and strategies that went into making the Anime stunned me as I was sitting and watching the Anime on my living room couch. From then on I was introduced to more and more and after years of watching, I've finally realized that you can never be bored of something so wide and entertaining. As the years go on, I have had people commenting on how is it so interesting and how I would devote meaningless hours into watching Anime. But if you think carefully, it is very similar to people watching Netflix and movies on channels such as HBO, Star Movies or Animax. They enjoy it for a certain reason and I am the same. I enjoy volleyball for certain reasons just like them and every time I reply to them saying there is nothing bad about Anime and I always make sure to ask them have they ever watched Anime before making their statement.

I can proudly say that Anime has impacted my life in a very positive way. Ever since I started watching Anime, it not has only entertained me but it has also helped me in multiple areas of life such as my education and my critical thinking skills. Anime has allowed to me to think outside the box and take different approaches to things. Since there are Animes that requires heavy analyzing skills in order to understand the main plots, I started to ask myself more questions such as Is there another way to do this? Or how can I do this more efficiently? I can conclude that Anime has helped me become a more critical thinker in real life and deal with situations more wisely.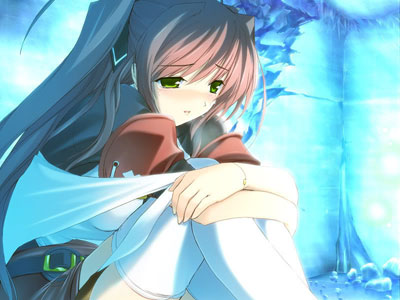 © Courtney M., NJ