The Trip to Vietnam
April 12, 2018
I moved from Vietnam to the United States about three years ago. That may seem like a long time, but for me, it feels only a like couple months. Vietnam is a country in South East Asia, it is a small country but there are about 90 million people live in Vietnam. It is shaped like the letter S, which looks really cool, and half of the border is touching the Pacific Ocean. The town I used to live in is called Trà Cô?. I miss the hot and dry climate of Vietnam, which is totally different to where I'm living now. I miss my old house; it had a lot memories with me, and it's also the place where I started my life and grew up for fourteen years.

I live with my parents and three of my sisters in Amery, Wisconsin. One of my sister went back to Vietnam to get married, and she went with my parents. Instead of going back to Vietnam with them, my sister and I stayed home because I had school, and she had to work at her shop Pro Nails. After we thought about going back to Vietnam, we decided to take two week off our business so we could go to Vietnam for my sister's wedding. We secretly planned the trip, so we could surprise our family. We booked the tickets about 3 months before we flew without saying a word to anyone in our family. I was so excited to hear that I had a chance to go back to Vietnam. I had been waiting for this moment for so long since I went to the US, I knew I would go back and visit Vietnam. I had some siblings still living in Vietnam, and I really missed them because I had a lot of fun time with them when I lived in Vietnam.

It was Friday, February 23rd about four in the afternoon. We started driving to the Minneapolis Airport to fly to Chicago. The flight to Chicago took us about 2 hour, and we had to take cabs to go to another airport in Chicago. It was 10 at night when we checked in and waited at our gates until we could board the plane for the next flight. The weather outside was freezing and windy; as soon as we got off the cabs, we walked straight inside the airport to escape the crazy weather. The next flight was the longest flight, it took us about twelve hours to fly from Chicago to Seoul, Korea. It was not comfortable at all on the plane, because you basically had to sit the whole 12 hours. It was hard for me to get any sleep on the plane because the motors of the plane were so loud that I could feel the floor shake beneath your feet. Even when I could fall asleep, I would be awake after half an hour because it was not comfortable to sleep on a chair even it was a comfortable chair. After the most tiring flight, we reached Korea. It was cold, but not as cold as Wisconsin. We had about an hour before we needed to board our plane, so we decided to find a store inside of the airport to buy something from it. We saw a store that selling ramen, and we wanted to try it. As soon as I saw the ramen store, I could smell the broth, even though I was standing far away from it. I could feel the warmth of a bowl of noodles combined with the cold weather, which made a feeling that I never had before. I ordered a bowl of ramen that had eggs, pork, and a variety of vegetables. The broth smelled good, and the taste was perfect. The noodles were thin and chewy. I only needed about six minutes to finish the entire bowl of ramen. I was not a fast eater, but the ramen bowl was so delicious, which made me want to keep eating. After that, we boarded the plane and got ready to go to Vietnam.

The next flight was the last one. It took about eight hours to fly from Korea to Vietnam. We were on the way to Ho Chi Minh City, which is the biggest city in Vietnam. Ho Chi Minh City has the most of the population in Vietnam, it has about eight million people which is about fifteen percent of the population. I was so excited for the last flight because in a couple hours. I would see the country, the place where I used to live in for years, and my family. We did not tell any member of my family to pick us up either. We called a cab and went home. On the way we went home, I saw a lot of things had changed after three years, more stores appeared, and they made a bigger road for traffic. There were still a lot of motorbikes on the roads like usual. The trip from the International Ho Chi Minh airport to my house took about an hour. It made me feel so proud that my old country grew up really fast. The moment finally came, and I saw my old town. It was bigger, and more people now lived in it. I sat in the cab and started see the church that I used to go to it for years. We passed the church few blocks, and we turned in to the street 45. I saw the big green gate, and I knew that was my house. I saw my dad sitting in the yard, and he stared at the cab. I still remembered how to open the gate. I opened the gate and walked towards our house. I had not seen my dad for two months, so I hugged him, and he said in happiness, "I saw the car and I wondered who that was, I did not think you guys would come back for the wedding." My brothers started coming out, I hugged them in tears. I was so happy to see my siblings. I had been waiting for this moment for years, and it came true. I had a sister that came from Australia, and she also came back for the wedding that surprised me. I had not seen her for about five years already. My whole family was back together. It made me feel like we had something really special that I could not use words to describe.

The day after we got back to Vietnam, I was so busy at our house because we had to prepare for the wedding, so we had do make everything ready to go. In Vietnamese tradition, the groom's side had to go to the bride's side to ask out, so they could take the bride away, but it was just the wedding etiquette, they did not really take the bride away. Later in the day, we went out to the church for the wedding's ceremony. After the ceremony, we went to the restaurant for the wedding's party. The band played music, people danced and enjoyed their meals. It was so fun because I could see all my cousins and people I knew. It was a really tiring day, but it was really fun. Wedding in Vietnam usually had two parties, one on bride's side, and one on the groom's side. After two long days, the wedding was finally over, and we only had a week left in Vietnam. I spent most of the time hanging out with my siblings. We went out to eat and spent time in Ho Chi Minh City, it was now bigger and more stores and buildings were built up. I ate a lot of Vietnamese foods that I wished I could have all the time in America. I also had a chance to see my friends, and specially my best friend. His name is Mâ?n. He lived right across the street from my house, and we had been friend for fourteen years. We were born in the same month and year, and his birthday was only a week away from mine, which was really cool because it looks like we are twins. We always did things together when we were young, like how we went to the same school, same class, sat by each other, and more other things.

All the parties would end at some point, and the day I had to go back to America arrived quickly. I felt really sad, that I would miss my family, my house, my friends, my town, and everything in Vietnam. The cab arrived and it was the moment that I had to go to the airport. I cried on the way out of my house because I did not want to leave because I felt like I would lose something again, and I did not want to miss it. The trip brought up a lot of emotion for me, even a couple weeks after I flew back to United States.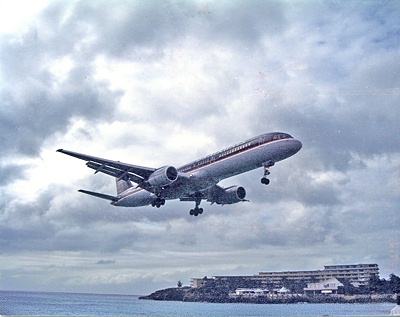 © Keith K., Milford, CT