The Asian Population Crisis
March 20, 2018
Throughout the major countries of Asia, a series of events are turning each country's population into something new and the effects of that are showing. These changes are becoming increasingly obvious. The Indian population of India is now rivaling that of China, but the people of India have nowhere to go. The Chinese population also increases but refuses to expand west and insists on crowding around the east coast. South Korea, having had an overpopulation crisis before, had instituted propaganda campaign to decrease the production of human babies. However, that program might have worked too well. In North Korea, Kim Jong Un continues to clench his country with an iron fist that results in the death of many and the decrease in population. Japan suffers from a new phenomenon of independent women and socially unstable men. In other words, the great middle kingdoms of Asia are suffering from a population crisis.

In Japan, the country's birth rates are becoming a major problem. Japan's birth rates are declining rapidly. So much in fact, that Japan sells more adult diapers than baby diapers. Japan has developed, through the past few decades, into an economically powerful nation. It and its people have now entered an age where they've become fairly wealthy and technologically advanced. Its industries have been able to make many things and activities very efficient. However, this time, the industries have made love itself too efficient. With this, people can now fake feelings and emotions for so-called love. Women in Japan have become increasingly independent. They now seek high ranking jobs in business and other industries, while sometimes completely ignoring the fact that creating their own household and laying down their own legacy is also as important as work. However, the men of Japan have become quite scared of social contact or outwards experience. Many shouldn't disagree about the independence that women should take hold of, however, sometimes too much freedom is terribly consequential. Now, more than 50% of Japanese women are single and more than 60% of Japanese men are single.
Unfortunately, these numbers are still rising along with the decreasing birth rate. In addition, these numbers show an increasingly popular sociological issue. Japanese men have become terribly insociable, especially towards women. This confusing phenomenon has been coined herbivore or vegetarian men. This event leads to even more mysterious occurrences of human psychology. A new and terribly dangerous phenomenon has risen from the rise of herbivore men and women, hikikomori. Hikikomori are people who lock themselves in their homes and refuse to make contact to the outside world. Hikikomori rates are continuously rising which chains a percentage of the Japanese to their homes and only coming out to buy food. This phenomenon contributes a lot towards the dropping birth rates in Japan. In addition to this dangerous phenomenon are much more things that contribute to the drop in Japan's birth rate. Many digital companies have created digital dating simulations which destroys the factor of trying to communicate with real people in the first place. In addition, there are now services that create distractions to the "love" world. Host and hostess clubs offer conversations and the company of young men and women. This contributes to the lack of need to build a relationship and to talk to the opposite sex. Overall, Japanese women and men will need to focus more on finding love and making friends than the little world they want to enjoy. If they do not choose to focus on what is most important for their future, then Japan and the people living there may become extinct.

During the 1960s, the South Korean government had noticed a high rise in its country's population. So, as any smart country would do, they instituted birth control, parental control, household control propaganda. They implanted subtle images and messages that discouraged the reproduction of the human species throughout the TV and newspapers. The South Korean government had only expected for the propaganda to affect only one generation, however, these series of propaganda completely swept through one generation after another. Because of this event getting out of hand, the South Korean population has began to curve a bit downwards. Along with this distressing phenomenon, the South Korean communities have begun to implement many of the similar services found in modern Japan. Fortunately, the Korean communities and South Korean government have caught on to this trend. With the same power they had before, they began to add buildings, sculptures, parks, and much more propaganda to commercialize love itself. This step has shown a lot of improvement in the South Korean population. Though South Korea has taken a step forward in its progression of population, who said that the same propaganda that destroyed the South Korean population couldn't also overpopulate South Korea. In the end, South Korea will need to watch how it implements these subtle messages of love encouraging propaganda or it might get out of hand in a totally opposite direction.

China is now one of the most powerful superpowers in the world. It has established itself as an economic powerhouse, and many economists believe if China's markets fall so will many other countries. However, China's rise in economic, global, and military power can also be compared alongside its constant increase in its population. Currently, China's population rises to 1.379 billion people. In other words, China's population is close to 20% of the world's population. Along with its rise in population, China will experience many more problems. With the rise in popularity in artificial intelligence, employment rates may drop. With China being a leader in A.I, in the future, a sudden drop in employment rates that may leave millions unemployed can happen. In addition, most of China's population is crowded around the coastal areas and big cities like Beijing, Guangzhou, Hong Kong, Shanghai, and Beihai. This can cause a overcrowding phenomenon in the cities which makes residential areas even more expensive and harder to find. The overcrowding in city areas can also lead to pollution like we all know in Beijing. Surprisingly, much of China's mainland is untouched by industry and people itself. Even imperialists could not completely conquer China. Unfortunately, even moving in towards mainland will be terribly difficult. Much of the rivers and lakes in China are also polluted and it makes building habitable cities even harder. For China to overcome its overpopulation crisis, the Chinese government must implement a harsher recycling and waste program that will punish more people for incompetent disposing of waste. The government must also begin programs to clean water and food sources while beginning landfills by utilizing the untouched land inside China. With clean water sources, the government should also begin to create canals and human made lakes to spread water across the vast stretch of land. This will pave the way for the settlement of land inside China's undiscovered areas. In doing so, more jobs will be available and new residential areas will be created. If any of these steps are not followed, or any steps to control population and waste, then maybe China may not stay the same superpower it once was.

India is also beginning to slowly develop into a country that may become economically powerful. However, its population is also a very notable concern. Right now, India's population rivals that of China's and also takes up another 20% of the world's population. Unfortunately, unlike China, India has no space to expand. Much of India's population lives in absolute poverty and this continues to rise every single day. This trend contributes a lot towards pollution and overcrowding all across India. Almost all rivers in India are now polluted, and much of India's cities are leading the world in pollution. Many Indian cities beat out Chinese cities like Beijing and Shanghai in pollution. Delhi itself holds a whopping 700 micrograms of PM 2.5 particles. To add a little context, anything above 300 micrograms is hazardous. So Delhi is two times and more as hazardous than the average polluted city. In addition, much of the Indian land has already been settled and there is no where to go. Each city is becoming increasingly overcrowded and even more polluted. Right now, there might be no solution but for Indians to immigrate out of India.

Surprisingly, the least suffering from a population crisis is North Korea. Someone would expect North Korea's population to be decreasing depressingly. But to the surprise of many, North Korea is having a steady increase in population that the nation can still control. However, like we all know, North Korea has a population of 25 million which is only half of the South Korean population. 25 million people is only 3% of the world's population, and much of the North Korean population lives in fear of their leader, Kim Jong Un. As shown by North Korea's population, there are always a few drops or plateaus in the population chart. But North Korean civilians are suffering from malnourishment or serious trauma. Many North Korean civilians also work in labor camps. Though the North Koreans are the least suffering from a population crisis, its population is under a constant crisis that may never actually end.

In the end, the continent of Asia is suffering from a serious pandemic of population crisis. Whether it be overpopulation or a loss in population, countries all across Asia are experiencing something similar. If Asian governments do not begin to follow countermeasures regarding their nation's population, then these Asian countries may be wiped off the face of the earth.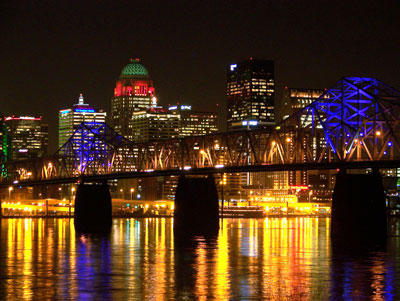 © Katie L., Shepherdsville, KY