Italian Words You Did Not Expect to Know
February 22, 2018
The complaints of linguists are worth nothing: everyone is supposed to know English very well, as Anglicisms have become part of daily life in many countries, including Italy, which is my country.

However, there are also, unexpectedly, many Italian words which fell into English vocabulary.
Many terms derived from cooking vocabulary, for example: pizza (which entered in the vocabulary in 1825), Tiramisù (1980), coffee, biscuit and baguette. In fact, Italian is the language in the world with more words to describe food.

Musical scores were printed for the first time here: therefore, every musician should know a range of Italian words, such as "piano", "forte", "opera", "alto", "canzone" "allegro" et cetera.

The impact that literature and art had in the global imaginary is reflected in the spread of inferno (from Dante), which gave the name to a famous Dan Brown's book and to the movie based on it, novel (from Boccaccio), stanza (in Italian it means "room") and fresco (in Italian it means "fresh"). Italians gave the name to malaria and influence and coined economic (manager), geographic (volcano) and fashion (umbrella, jeans) terms. Plus many people know what paparazzi or dolce vita is without having seen Fellini's movie.

Some words today are used in everyday English, like bravo, and sometimes with a different meaning than the one the word has in original. An example? If you mention "Confetti", we would think about candies that the bride and groom give to the guests at their marriage, for us a "bimbo" is a baby boy, not a stupid girl, and "latte" simply means milk. Furthermore, instead of "al fresco" expression, already used by Jane Austen in the 18th century, we would say "all'aperto" and "alarm", which comes from the military language meaning "To the weapons", suggests us a warning.

Overall, Italian is the fourth most studied language in the USA, where the quote of students is 4%, after Spanish, French and German, and in the whole world, after English, French and Spanish. Last year, for its cultural importance and in the world economy, it has even been inserted by the British Council in the ten most useful languages in the future.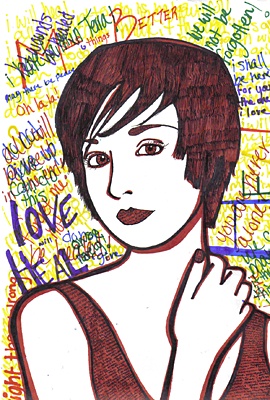 © Sara D., Aiken, SC