The ABC's of The Office
February 8, 2018
Who doesn't want to come home from work and watch a show about work? Proceed with caution ahead lies spoilers of a show that is posing as a documentary about a paper company and the lives of the people that work there. Also if you have not seen the TV series The Office some parts of this might not make sense.
A - A small paper company in Scranton, Pennsylvania.
B - Big Tuna. If you eat a tuna sandwich on your first day it might become the inspiration for Andy's nickname for you.
C - Classy Christmas, Moroccan Christmas, a benihana Christmas, Secret santa Christmas, Christmas wishes, and Dwight Christmas, impish or admirable.
D - Dunder Mifflin "the people person's paper people" Everyone needs a song/jingle about their company.
E - Everyone in the office is a part of a family except Toby. Toby ruins everything.
F - "False. Bears eat beets. Bears. Beets. Battlestar Galactica." - Jim "Identity theft is not a joke Jim." - Dwight
G - George Foreman grill. Sometimes people like to wake up to the sizzling of bacon, but they can also forget and accidentally step on their grill that was placed poorly on the floor.
H - "He's gone, I miss him so much. False. I do not miss him." - Dwight "I miss Dwight. Congratulations universe, you win." - Jim
I - IT IS YOUR BIRTHDAY.
J - Jim Halpert's character development throughout the show. S:1 "My job is to speak to clients on the phone about, uh … quantities and type of copier paper. You know, whether we can supply it to them. Whether they can, uh, pay for it, I'm boring myself just talking about this."
S:9 "I sold paper at this company for 12 years, my job was to speak to clients on the phone about quantities and types of copier paper. Even if I didn't love every minute of it, everything I have I owe to this job. This stupid, wonderful, boring, amazing job."

K - Kevin Malone's greatest talent is making Chili (maybe someday if he doesn't spill it we will get to try it).
L - Lice, don't bring lice to work we don't need anybody shaving their head.
M - M is for Michael's characters and greatest quotes. Characters: Michael Klump, Michael Scarn, prison Mike, and date Mike. Quotes: "I am Beyonce always.", "It's never too early for ice cream.", "Would I rather be feared or loved? Easy, both. I want people to be afraid of how much they love me."
N - "Not enough for me? You are everything." - Jim (to Pam).
O - Oscar Martinez, the smartest guy in the office. Actually Michael was smarter for a short period of time.
P - P is for pretzel day (the best day of the year). "I wake in a bed that's too small, drive my daughter to school that's too expensive. Then, I go to a job for which I get paid too little, but on Pretzel Day? Well, I like Pretzel Day." - Stanley Hudson.
Q - Question (kind of like Dwight's catchphrase).
R - Rit dit dit di doo (Andy's catchphrase/saying).
S - Straight outta Scranton: "Sittin' in my office with a plate of grilled bacon, Call my man Dwight just to see what was shakin' Yo Mike, our town is dope and pretty. So check out how we live in the Electric City! They call it Scranton. What? The Electric City. Scranton. What? The Electric City. Lazy Scranton the Electric City. They call it that 'cause of the electricity. The city's laid out from east to west. And our public parks and libraries are truly the best. Call poison control if you're bit by a spider. But check that it's covered by your healthcare provider! Plenty of space in the parking lot, But the little cars go in the compact spot Spot, spot, spot, spot … Snack attack time, don't lose your head. We like Cugino's for the tasty bread. They call it Scranton. What? The Electric City. Scranton. What? The Electric City. Scranton. What? The Electric City. Scranton. What? The Electric City."
T - T is for Threat Level Midnight (Michaels movie). It only took 11 years to make.
U - Ultra feast. When you have Kevin and pregnant Pam an ultra feast will be involved.
V - Voodoo Mama Joojoo "There's been a murder".
W - "Whenever I'm about to do something I think 'Would an idiot do that?' And if they would, I do not do that thing." - Dwight
X - X is for the x-ray that showed Jim and Pam that they were going to have a baby.
Y - "'You miss 100% of the shots you don't take' - Wayne Gretzky - Michael Scott"
Z - Zombie killing 101 "There are several ways to kill a zombie … but the most satisfying one, is to stab it in the brain with a wooden stick." - Dwight.
The irony is that even after a day at work you will still want to watch this show. The show that makes you think 'hey maybe my work could be like this but sadly that probably won't happen'. Because no matter how hard you wish, you will not get a workplace like this. That's why there is a show about it, so that its can be enjoyed and loved for the great show that it is.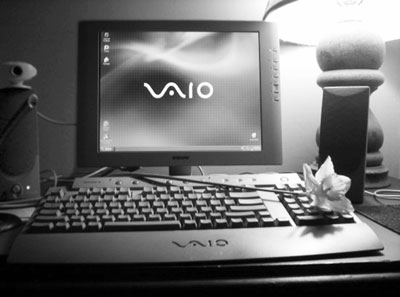 © Audrey W., Oneonta, AL