The Du-rag
January 25, 2018
Their can be no way that rap is dead , reasons being their are so many artist that come from various backgrounds that have made this genre number #1.If you were to ask someone under the age of 40 or fifty do you know who tupac or biggie is they probably will have some idea of who those individuals are. On one occasion I saw a older man listening To some vince Staples. An this man was jamming out to this stuff.Rap is a form of art made in the late 1970's. This form of art is a very masculine form of art. Meaning it's traditionally associated with strength and aggressiveness. A lot of people dont understand is that rap at its core is a masculine form of art.It's this fact that puts people off.
I'm not passionate about many things, but rap is one of them . it all started a long time ago in the city. Kids would come together and tell stories ;mostly express themselves. Then rap was born , when it come from the womb it wobbled a little. it wobbled a little ;eventually blossomed into a handsome lotus.At first it was called vulgar,disgusted,and even "Jungle Music". Little did these critics know that there commentary would only add fire to the flames.Throughout the years the metamorphosis has taken place. Mainstream and underground set the stage the actors were KRS-one, Ol Dirty Bastard and the method man.these individuals against all odds fought to make this genre of art popular .More importantly make this genre number one

Without these forbearers people of today's would have no foundation.In the more modern times this tendered blossomed has reached puberty. This transformation has put hair on the chest of millions.This was done by with the help of the almighty chief keef ,vince staples,Fredo santana, lil bibby,and j.cole. These young men have made rap the number one genre in music.Just in case you didn't know J.Cole went double platinum with no features .Ever were I walk I can hear rap being played.An the funny Thing is that it comes not just from ebony people is ranges across races and colors.Actually I have story wear because I didn't know a particular Artist I get the "you're not even black".

Conclusion: Like all things you will have good and bad there's nothing that you can do about that.As Long as you can still express yourself and have good time you should be good.

You have to first realize that the same stuff that was popular 20 or 30 years ago will not always retain popularity. That's how we as humans work we develop something and push it forward .So you have to Give the new generation a chance . The modern form of art is so diverse and popular . You have Punk rap ,Heavy metal rap,Soulful rap,Trap, and Drill. It's nice to hear about another person's trials and point of view on the word. It's still about freedom of expression and having fun.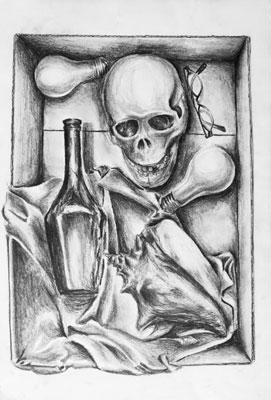 © Karen S., Norwalk, CT