The Big Easy
January 17, 2018
In New Orleans Louisiana, on a hot tuesday morning in early November. I stood outside the airport waiting for my uber driver. The flight made me very tired but I came here looking for a adventure. I can smell the fresh air and think about the good times I will have. I can´t wait to have fun and party all day. After all it is Mardi Gras today so I came on time.

Now that my uber driver has arrived I can start exploring the Big Easy. He asked me where I want to go I said ¨Mardi please¨. He said ¨alright jump right in¨. We start driving and get cut off by a jazz funeral. The people were dancing and having a good time. We then went down the road and took a left down Canal Street where the party was at.

I paid to get on the float with zulu. People were cheering for beads I have never seen this in my life. They had local high school bands march down behind us. Then the owner said ¨you have to paint your face black¨. But then we stopped by Bourbon street and I saw people drinking and partying. I got off immediately and wanted to party with them.

Next I saw a big crowd of people and I started partying with them. Even at Bourbon street the girls flashed at us for beads it was amazing. Jazz was blazing through the air. I then walked to get a drink and was bumped into a girl who was flashing. She slapped me and said ´no touch.¨

I told the man I want a hotel around here. He said ¨I will take you to a cheaper place¨. He said hotels get expensive around here so he took me somewhere else. I found myself in the second ward in a small room. It was only a hundred a night so I bought souvenirs for the trip back home. I then fell asleep.

Lastly I went to the airport. I bought my ticket and waited for my flight. I noticed that lots of New Orleanians were going to Sacramento. I thought what do people want in Sacramento. Then a cajun man said to me ¨are you from Sacramento¨. I said ¨yes I am born and raised. We then took off and I told him more about Sacramento. I had a great time in the Big Easy and will never forget it.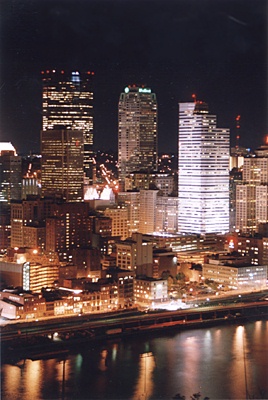 © Dena G., Pittsburgh, PA