Black Panther Is Set to Blow Us Away
January 15, 2018
From the moment the man in the panther suit took to the screens of all Marvel fans devices, fans have not been able to contain their excitement for the new movie. Unlike many other Marvel movies that have been released over the last century, Black Panther has never before had its own private movie. Marvel fans have been awaiting the release of Marvel's Black Panther for several years, and with the movie's release date slowly inching closer, fans have been re-watching the three previously released trailers for hidden clues about the film. While information is slowly being leaked out from Marvel Studios, very little overall has made it on to the Internet or even onto the official Marvel Studios website. With that little information coming out from the studio, fans are extremely anxious to see Black Panther's introduction on the big screen on February 16, 2018.

Since the official Black Panther trailer was first released in early October (while confirmation for the movie's production dating back to as early as late 2014), fans have taken to social media speculating on the movies ratings and some of the character development that could occur during the film based off of the comic books. With the number of people already both impressed and excited by the idea of a Black Panther film, it is sure to be a definite crowd pleaser. Another addition to the movie that is sure to make the film a success is the digital graphics that can already be spotted several times throughout the trailer. While Marvel is primarily known for their incredible comics and breath-taking superheroes, they also take home the gold for some of the best digital graphics. In other films such as, Guardians of the Galaxy and Thor: Ragnarok, Marvel puts these skills to the test. With both films taking the top spot in the first weekend of their release alone, it is undoubtable that fans can expect to see some of those same effects put to good use in bringing Black Panther to life.

While the digital effects in Marvel's Black Panther are set to be absolutely incredible, with the use of the latest technology and experience in the movie business that has lasted for over a century, the action scenes present in the trailer alone are enough to leave fans on the edge of their seats with anticipation. In the first out of three trailers released by Marvel for the film, Black Panther can be spotted in an action-packed car chase that involves running up walls and making use of his razor sharp claws that are put to work ripping the tire off of a car. In these scenes, fans get just a small glimpse into Black Panther's incredible powers. As presented in the original Marvel comic books (making his first appearance in Fantastic Four Vol. 1 released in 1966), Black Panther gets his powers from an herb that allows for him to enhance his senses and become nearly unstoppable. The trailer for Marvel's new film creates a glimpse into his powers without revealing too much about him to unfamiliar fans. With these incredibly directed scenes and a possible expansion of his powers later in the film, Black Panther is going to make fans anxious for more.

Marvel has already taken what it means to be a superhero to another level in the last several years with sequels and revivals of films such as Thor: Ragnarok, Spiderman: Homecoming, and Guardians of the Galaxy Vol. 2. But unlike these other films, Black Panther has never been released as a movie. Due to the fact that he has lived his life on the pages of comic books for so long, has made the release of this film so much more interesting. With Black Panther coming to theaters in mid-February fans are excited to see such a beloved superhero show the world how strong and how different he really is. But while he not only has a set of amazing powers, he lives in a world very different from our own. This is another aspect of Black Panther that makes fans eager to see the film. Fans are excited to be introduced to not only a new character, but they are thrilled to see a new world brought to life before their eyes.

As both a fan of both Marvel movies and comics, I can officially say that Black Panther will hit all the other movies out of the ball park. It encompasses some of the best aspects of superheroes and proves to audiences that a superhero can come from anywhere and can be anyone. While it does shed light on moral values (such as the importance of home and family), it also introduces fans to a new universe unlike anything else Marvel has released in the past. It shows new worlds, new people, and a new way of life that changes our perspective on superheroes in a positive manner. While touching on all of these bases, it also displays the latest and greatest of the technology that is now accessible and puts it into good use to bring back a fan favorite. With the addition of incredibly choreographed fight scenes and a talented cast and crew, this movie is going to be one that is remembered for a long time.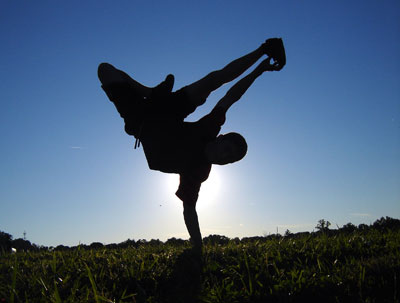 © Seita O., Louisville, KY