Heathers the Musical
January 11, 2018
"I am Damaged. Far too damaged. But you're not beyond repair. "- From Song I Am Damaged.

Heathers the Musical delves into 1989 high school with such realism and raw truth that it's almost heartbreaking. In a society where you must fit in to be accepted otherwise you're bullied or isolated, Heathers perfectly reflects everyone's inner want to be in a clique and be popular.

The story centres around unnoticed and overlooked Veronica Sawyer, who dreams of getting out of her boring and old fashion school and escaping her judgy and abusive classmates.It's always been like that, that is until Veronica's clever forgery makes the queens of highschool take notice. The queens of highschool, being Heather Chandler, Heather Duke, and Heather Mcnamara. Suddenly Veronica is living in their world.

But it doesn't stop there. Because Veronica is going to come face to face with the mysterious and outcasted new kid Jason "J.D" Dean. But J.D. does not have the most stable of mentalities. And as he and Veronica get closer, Veronicas friendships, social standing, and very life are put in danger.

"Weird trenchcoat kid blows up the school" may seem like a simple storyline on the surface, but in reality the storyline centres around doing anything to be popular. And I mean anything.

The characters are so realistic and so deep you'd expect them to be real people. Even the third in command in the popular clique of the Heathers, Heather Mcnamara, has such real and tragic backstory that you'll find yourself rooting for her.

A plot so outlandish and weird seems believable with amazing actors such as Annaleigh Ashford and Jeremy Jordan. It perfectly shows the way that blindly following the popular people and disregarding one's mental and physical health in an effort to be like them is a very bad way to live. Veronica finally learns this and declares the era of belittlement and ridicule over, just like we should at every school and every place in the country. She faces the entire student body, not caring what they think, and called them out. She even forgave Queen Bee Heather Mcnamara and befriended her, just like we should do to all.

In my opinion it's truly up there with the best musicals, like Newsies, The Phantom of the Opera,The Book Of Mormon, Dear Evan Hansen, and Hamilton . (The picture is not official Heathers Art )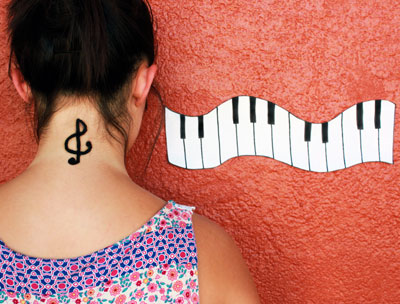 © Lauren N., Denton, TX