Taj Mahal
December 25, 2017
I was around 12 years old when my family and I went on a short trip during my Dusshera break, which included going to Agra to see one of the 7 wonders of the world; Taj Mahal. I had heard a lot about the monument and being Indian, I was very excited to view this beauty with my own two eyes.
Since there is no airport in Agra, we had to take a 4 hour drive from Delhi, which was quite relaxing. The long journey came to an end when we got down of our cab and met our tour guide. Taj Mahal, being ever so famous, was obviously very crowded. At that time, I didn't have a problem with crowds, so I happily walked towards the monument while soaking in the beauty of the gardens which surrounded it.
As we walked closer and closer, my mother wanted to take a family picture with the lovely palace behind us. It was full of people walking in different directions, so she had to yell so that people would move away from the frame. We eventually got our cliché picture and reached to the entrance of the Taj Mahal.
We had to wear thin, blue plastic bags on our shoes in order to go in. The other option was to leave our footwear outside, but we didn't feel like getting robbed that day.
Butterflies flew in my stomach as I walked through the various rooms. As I was observing the intricate detailed walls, I felt something touch me from behind. My face became stiff as I slowly turned around. I saw a boy, who was probably in his teen years, in a wheelchair being steered around by a man. I figured that it was an accident and ignored it…. even though he bumped into me more than 5 times. I figured that it was way too crowded for wheelchairs, people were bound to get bumped into.
Then, my family and I reached the outside, where we could see the river Yamuna. I gazed at the stunning view as I heard my father scream something behind me.
I turned around, and to my surprise, he was kicking a man who was sitting on the floor with his hands folded together and apologised after every kick which my father gave.
I realised that that man came between our family picture and made my mother scream at him. He had been following us around the palace. Once my father figured it out, he was enraged. He threatened the man saying that he would call the police. But my tour guide took my father aside and said that calling the police would be of no use and that the man could call his gang if my father would do anything.
My father wasn't scared of anyone. He took the matter into his own hands and beat that man up.
That was the first time I saw my father become so angry. Little 12 year old me was frightened. I was disgusted. I wanted to leave.
Perhaps it was my own sheer bad luck to visit the Taj Mahal that day. I have no doubt in my mind that it is an absolutely gorgeous monument, and everyone should definitely see it. But I cannot visit it again. Not after what happened.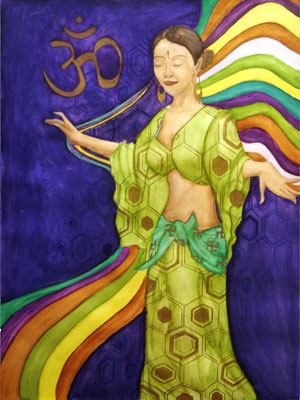 © Elisabeth C., Great Falls, MT