Hunger + Nutrition in Thailand
December 13, 2017
As people who don't have a lot of money can't buy everything they want, they have to - not scavenge - but rather  for food. But they don't go hungry. They eat rice for every meal, because that is the cheapest and easiest alternative to any meal, with lots of carbs and fiber to y people's energy up throughout the day. People also eat pretty much anything they can find, including silkworms, crickets, crabs, frogs, and other bugs and such, all of which I have personally choked down on my trip to Thailand in December, They are always allowed to collect rice off of rice paddies and go into the jungle to get food if they have to. People own fish to sell at markets when they get big enough, or they can just eat them themselves. There is hardly any malnutrition, or at least in any of the areas we went to, people were fed quite nicely. People also eat "water spinach", which is also known as "morning glory". This is a very common plant and vaguely tastes like spinach.
So, all factors combined, even the extremely poor, who can barely afford a roof above their heads, or the elderly, can pretty much all afford and find food. Only a very small percentage (about 7% of people in Thailand) are malnourished. Quite unsurprisingly, these people are homeless people in cities, as they really have no rice fields to harvest from and they don't have a jungle to get food from. So what are they supposed to do? All they can do is either move to the country, which is a long way away from the city.
In conclusion, we can help the people that need food by providing them with either a safe home in the countryside or some meals, even meager ones. As D'ary Lunn said, "Little actions x Millions of people = BIG change."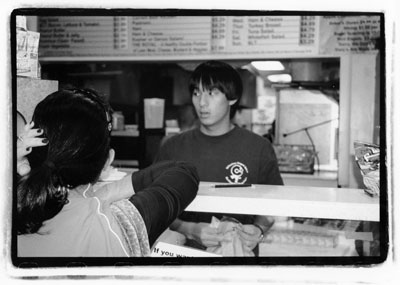 © Rachel D., Bethesda, MD