Holocaust Museum Reveiw
December 13, 2017
Washington D.C is a beautiful place that I think should be on the top of everyone's vacation list. Washington D.C has ]all the history of our country right in your grasp. When I took a trip this summer to Washington D.C., I we went to almost every museum there for example Our National Earth and Space museum and the historical art museums. My all time favorite was the National Holocaust Museum. That day it was difficult for us to get into so we spent that night trying to get tickets it is one of the most popular museum so they had us scrambling for tickets.

The experience in the museum was still and quiet. You can feel the atmosphere get tense and people were crying. It was beautiful inside the building. The architecture was great and huge with written history all over the walls. I had seen pictures,but it was nothing like being there in person. If I was to tell someone about it the first thing I would say is that it's not much of a lighthearted experience. The staff was excellent. They were constantly focused on making sure the facility wasn't getting crowded and made the experience easy and let everyone have as long as they'd like. As you walk in, there was a line filling into an elevator where they handed out pamphlets, each one having a different person affected by the Holocaust on it. I remember mine was of a woman that was a Jew who committed suicide rather than being captured. As we stepped into the elevator, people were reading their pamphlets. I think this is when the intenseness sets in. Many of the stories you will read will surprise you. As you are walking through there is a constant recording playing over the speakers and at the end just a continuous video of the endless stories of people and families that experienced this. One woman was standing by a wall covered in letters, and she looked over at me and tears were running down her face. Then I started looking around and there was barely a dry eye in the room.

My family and I spent nearly three hours going through each room filled with so many artifacts and stories of suffering. I thought this was an outstanding experience, but people should know what to expect: they do have some graphic and disturbing images. But they did a great job making sure to have signs warning of things that might be too graphic for some people. The museum is set up in a maze where the elevator will take you to the first floor showing you videos and information about the war then as you walk on it goes more into the soldiers lives and the war being fought. As we came to the second floor, we entered a room with a walkway right down the middle, but the rest of the room was covered ankle-deep in shoes from prisoners. Not often in school when you are learning about The Holocaust in books do you get the real emotional experience of history, and I think it's important for people to get to see it in a different perspective.

As we finished and exited the main three-story museum, we encountered a connecting room called "Daniel's Story." As you walk in they set it up to make it look completely realistic with a house built into the building. They even go as far as having fragrances of what they thought it would've smelled like. That really opened my eyes to how they lived seeing their house set up and getting a little bit of a grasp of what it was like. We went from his house and ended up in the concentration camp. It had a recording of people screaming, and it was really intense.

When we walked out we were still weighed down by a heavy sense of tragedy. They have a memorial section that is a room made out of marble with burning candles covering the walls on the outer section of the room. Many people were praying in there. I think this museum would be good for anyone who is prepared to take all the information in. I know after we got out the rest of the day everyone was a little quieter from taking it all in. The Holocaust museum is a beautiful place but I would encourage an age limit of 13 and over with an explanation of what they should expect. I think anyone who walked through the doors of the museum will appreciate all of the history that went into that building and how massive it was.

All around Washington D.C.there are many museums to visit and to also go there to appreciate all of the histories, but I encourage everyone to take the challenge of going to this one. It opened my eyes to a lot of facts that I did not yet know, and even that textbooks don't teach you. To feel and an idea of how it might have felt was something you can't get from reading about it. If you get the opportunity, I recommend to take it because the experience you will get there you could not find anywhere else.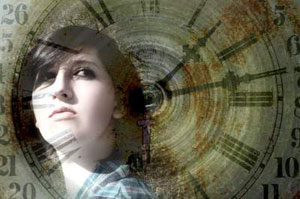 © Ryan K.