Galveston Experience
October 27, 2017
It was early in the morning and my grandmother came banging on the door, it scared me,
It was time to go to the beach in Galveston. We hurried because our other family members were already on the way there. We packed our clothes in our suitcases and put them in the car. My grandmother said we were not going to stop, but we had to eat something. We got half way to Galveston, stopped, and ate Mexican food.

When we got to Galveston, we went to our hotel that was right by the peir. We waited for everyone to get there bathing suits on, and we hurried down to the beach. We got there and everyone ran to the water, and it was like going on a big roller coaster ride. We leapt like a frogs into it, went as far out as we could, and for some reason, the further we waded into the water, the shallower it got.

Then a big wave came; we jumped into it, and the current pulled us deeper out. So after it pulled us out we got tired from fighting back to shore, we were so tired we decided not to get back in the water so we just built sandcastle's.

When we returned to the hotel, we went to the pool. It was nice and relaxing, and we got all the sand off our body's before going back in the hotel. When we all got dressed we ordered Whataburger, and while we were waiting we played a card game. The food got here it was so good and we ate and went to bed.

The next day we went to the beach we buried my uncle under sand and threw mud at him. Then we went back deep in the water and i decided to jump in a big wave a got a big gulp of salt water, I threw up everywhere.
When that happened we decided it was time to go, we then went on a ferry ride and watched dolphins follow the boat and ride the waves it was fun. Then when it was over we were heading back and it was dark and while we were driving down the road i would scream at people when we passed. Then the next morning we packed our clothes up, and we headed home on the way we stopped by bucee's and got a little food and we got a bunch of collectibles and stuff. Then we headed straight home, and we got there in a hour. We unpacked all the stuff and everyone did what they wanted to do when we finally got home.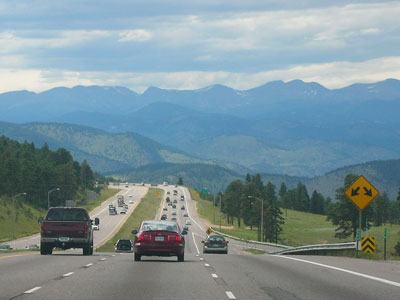 © Adeline N., Ridgefield, CT