Summer
September 5, 2017
Over the course of the summer I went to many different places and experienced many
different things. Some of those things were going to New York and traveled down to South
Carolina for vacation. Another that I adventured to was Gettysburg in Pennsylvania, while I was
there we visited the battlefields and also went to the college to see about possibly going there.
The place that I stayed at while I was down in South Carolina is named Hilton Head
Island, it is a very beautiful place and I would recommend if you are looking for a place to stay
for vacation you should go there. One of the things that we did while we were there was we got
to see the eclipse from a very good spot. The area we were staying at was one of the best for
watching the eclipse. Another thing that we did was go to the college of Charleston and walk
around the campus to see what it was like, and it was one of the best looking campuses I had
ever seen. Another place that I got to visit this summer was New York City, I got to walk around
with two of my friends and play pokemon go it was a very fun time. It was a bit nerve wracking at
times because we could have gotten lost in the city.

Overall this was one of the best summers I have had in a very long time because I got to
hang out with my friends but also getting to explore different parts of the country. I would
definitely recommend going down to South Carolina because it is a very nice place. One of the
highlights was going to the college of Charleston and getting to walk around their campus.
Another one of the activities that me and my parents did was going on bike rides for the first
couple of days that we were in Hilton Head, it was very different for me because I was used to
riding bikes with handle brakes. But the bikes at the beach didn't have brakes, so you had to
manually stop the bike with your feet. By the end of those few days I had it mastered and now I
know how to ride two different types of bikes. One of the other highlights was going to the
Marina on the island getting to eat dinner there a few times and watching the sailors and the
Fisherman. One more thing happened while I was on vacation and that was getting to go golfing
with my dad. Both of us didn't do that well while we were playing but we still had a lot of fun
playing out on the course. Some of the highlights would be hitting the ball into water and my dad
also hitting a golf cart that was bringing wet towels around the golf course because it was very
hot that day.

In the end this was a very good summer because of many things, some of those things
were playing pokemon go with my friends and going to New York. Also seeing the college of
Charleston which is definitely on my list of colleges to apply to. Going golfing with my dad was
also one of the highlights because that was the first time in a long time that we had golfed
together and that was a lot of fun. Overall this was a very good summer for both me and my
family.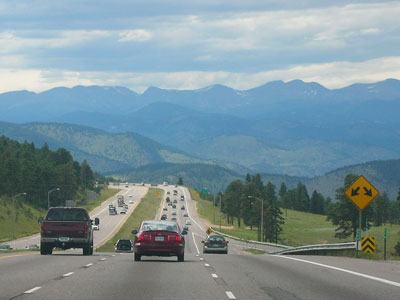 © Adeline N., Ridgefield, CT