Gaga Wins the Super Bowl
April 6, 2017
Performing at the Super Bowl Halftime Show is one of the most celebrated yet critiqued jobs of the entire year. It is a prestigious honor that recognizes a celebrity's career as one that has been successful for a long period of time; and one that everyone from 14 year old teenagers, to die hard football fans would love. Previous stars that have performed range from Beyonce and Bruno Mars, to legends including Michael Jackson and Prince. Every move those performers made was under the watchful eye of over 100 million people. No one will ever forget the 'left shark' of Katy Perry's performance, or how Beyonce flawlessly saved herself from falling in her high heels. The pressure is very high on these celebrities and it's necessary for each one of them to live up to the expectations that their reputation had set for them.

Lady Gaga was chosen to be the main act of Super Bowl LI. Almost immediately, she was being compared to every other star that has performed before her. Many critics, including The Atlantic wondered what approach Gaga would take. They wondered if she'd come out in a meat dress, or be more sophisticated in order to match her new album Joanne. Many people also wondered what songs she would sing. She could use the stage to promote her new album, or sing her older classics. Lady Gaga was able to surprise us all using her incredible talent to find a balance between craziness and sophistication, which forced us to recognize how talented she really is.

Lady Gaga's song choice could not have been more perfect. She realized that everyone watching may not know all of her new songs, being she hasn't gone on tour yet. Therefore, the majority of her show was dominated by fan favorites like 'Poker Face' and 'Bad Romance'. Many people enjoyed this because her songs aren't specific to any generation, they appeal to anyone that appreciates music. Along with singing many old songs, Gaga also incorporated several hits from her new album, Joanne. Towards the end of her performance, she stopped dancing and slowed down the tempo in order to play 'Million Reasons' on the piano. 'Million Reasons' is a fairly popular new song that perfectly contrasted the pop songs that she'd been playing throughout her performance. Lyrics like, "I've got a hundred million reasons to walk away/But baby, I need just one good one to stay", show a side of Lady Gaga that her average audience is not used to hearing, thus adding variety and complexity to her show. Overall, Lady Gaga's song choice in her halftime show enabled everyone to realize how many amazing popular songs that she has, and forced everyone to recognize how rare of a performer she is.

Similarly to her song choice, many people wondered what approach Gaga would take to her performance. Some wondered if she would express her political views, which is her dislike for President Trump. Others wondered if she would try to outdo her meat dress of 2010. But, everyone was in agreement that she would do something spectacular. There had been rumors that she would be performing on the roof of the stadium, but no one had much of an idea how. Lady Gaga opened her performance not only on the roof, but singing 'God Bless America' and was able to instil a sense of nationalism in us all. Her first song choice symbolized the need for everyone to come together politically in support of America as a whole. After that song concluded, Gaga jumped off of the roof, and glided down onto her stage at midfield as she sang. The rest of her performance consisted of many complex, but entertaining, dance numbers, with the exception of slowing down the tempo to play 'Million Reasons'. She also expressed her fun personality when she said, 'Hi mom!' into the camera. Gaga's big finale was both surprising and exciting, which perfectly describes anything one would expect from her. She finished her song, 'Bad Romance', dropped her microphone, and jumped off the stage. Gaga was able to silence her critics, entertain her fans, and instil nationalism in her audience all in one 13 minute performance. Gaga's performance was both entertaining and exhilarating, enough to be named, "one of the best halftime shows of all time", by major critics like Billboard and Rolling Stone. After watching and enjoying Lady Gaga's performance, it is very easy to say that Gaga not only met expectations set by her wide variety of audience members and past performers, but she most definitely exceeded them.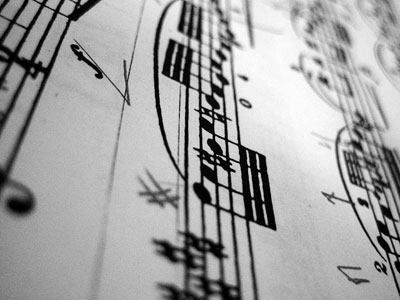 © Kimberly C., Houston, TX