James Corden
April 6, 2017
Actor, comedian, late night talk show host, and singer are just a few of the professions that the one and only James Corden holds. Mostly recognized for his job as the host of The Late Late Show with James Corden, Corden expresses himself to the world like no other comedian, actor, or singer. His witty personality and compassionate heart not only draws in excited fans to watch him but also to watch his creative and amusing skits, challenges, and Carpool Karaoke's with several of the most famous celebrities in the world. Recently, the press announced that Corden would be hosting this year's Grammy's awards show on Sunday, February 12th on CBS. Fans are extremely excited to see their favorite talk show host represent one of the most watched awards shows in America.
Growing up in London and eventually moving to the United States during adulthood, no matter where Corden resided, he always strived to be on a stage and in front of an audience. Performing has been a part of Corden's life since he was 18 years old regardless of his location. Corden's first on stage performance was a musical in 1996 called Martin Guerre. His inexperience only granted him one line, but it did not stop him from taking on more auditions for shows, movies, and eventually talk shows while entertaining audiences worldwide with his remarkable personality and talent.
As aforementioned, Corden is now the host of his own late night show on CBS called The Late Late Show with James Corden. Corden took the place of previous host, Craig Ferguson and he first premiered on the show as the new host on March 23, 2015. His show interviews a plethora of celebrities such as One Direction, Bruno Mars, Selena Gomez, Shawn Mendes, and John Legend. One of Corden's favorite games to do with his guests is a segment called, Spill Your Guts or Fill Your Guts, which he did with celebrities such as Kendall Jenner and Niall Horan. This segment consists of Corden and his guests taking turns asking each other difficult life questions written by the producers, and either choosing to answer the question or eat a terrible food on the table provided. For example, bird saliva or a 100-year-old egg are a couple of the foods the producers present to Corden and his guests. Another one of Corden's segments is, Drop the Mic, which he has done with Dave Franco and David Schwimmer and many other celebrities. This skit is filled with celebrities having a back and forth rap session where they essentially make fun of one another as a joke. And of course, Corden's most viewed segment, Carpool Karaoke where he drives around and sings with celebrities like Justin Bieber, Adele, Nick Jonas, and Demi Lovato just to name a few.
Corden's Carpool Karaoke is so well liked by his audience that just recently it has been announced that the segment was bought by Apple Music to be transformed into a TV series that would be available to stream on Apple Music. The date as to when Carpool Karaoke: The Series will be available to users is unknown but according to Cynthia Littleton of Variety, "Apple Music will release the "Carpool Karaoke" episodes on a weekly basis" (Littleton). Audiences all over the world will now be able to watch James Corden's hilarious revamped segment directly from their Apple device every week. Many are curious about the success of this show because now, Corden will not be the only driver. Other stars will be driving with different celebrities as well. One promo for the show even shows John Legend driving with Alicia Keys and Shaquille O'Neil driving with John Cena. Because of the huge success of Carpool Karaoke on The Late Late Show with James Corden, many people are now eagerly waiting for this entertaining series to come.
Along with Corden's great success with his talk show, he has also been in a few movies to show off his singing and acting skills as well. Disney musical, Into the Woods had Corden casted as the baker, which was one of the major roles in the film. In 2016, Corden played the voice of Biggie in the animated movie, Trolls. And also, it is rumored that Corden will play the voice of a character, unknown at the moment, in Wreck-It-Ralph 2, the sequel to the Walt Disney Pictures' movie, Wreck-It-Ralph. This sequel is said to premiere sometime in 2018.
Obviously, James Corden is much more than just a talk show host. His achievements as an actor, singer, host, and comedian are very impressive and it is very evident that he is not afraid to be himself. He is an inspiration to young people everywhere who want to pursue multiple dreams in one lifetime because Corden has successfully accomplished that himself.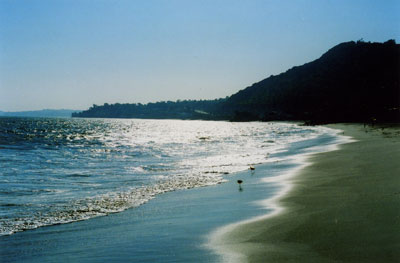 © Adam L., Washington, DC