Students & Sencha Tea Bar
March 27, 2017
Uptown Minneapolis' Sencha Tea Bar has quickly risen to the hottest of hangout spots during and after the long school day. With chill music, organic snacks, and a vast selection of tea blends and tapioca pearls, Sencha has proven to be the perfect work environment. For others, though, the tea bar is a lame excuse to take artsy snaps and fulfill a hipster agenda.        
William Lyman '19, the ultimate Sencha superfan, is making an effort to bring bubble tea to the West suburbs. Perhaps Sencha's greatest shortcoming is its Uptown location, with busy one-way streets and limited parking options. Truly a hike for anyone living West of the Metro, Lyman "reached out to [the management] and said 'Give me another Sencha. I need it.'" The tea bar responded promptly, explaining that they, too, hoped to expand westward due to customer demand. Lyman personally recommends the Chai Tea Shake, regularly ordering 2 larges and drinking them simultaneously, receiving judgemental looks from both customers and the "angsty, hipster baristas."          
Thomas Washington '18, a self-proclaimed Sencha-hater, agrees with Lyman, noting "it's out of the way." Equally as passionate as shop-frequenters, a sizeable student population has voiced a strong distaste for the tea shop. Washington continues, "It's annoying…[And] definitely an aesthetic thing."
Despite the almost comedic controversy surrounding Sencha's recent rise to fame, it remains a staple in the community.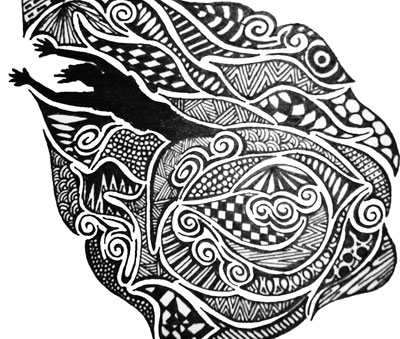 © Caroline B., Haworth, NJ