The Best Week of My Life
March 22, 2017
I long to be back among the blue lagoons, endless skies, vast valleys, and beautiful smiles of the people of Nicaragua. One year ago, I was sitting in class lazily listening to the announcements drone on and on, personally not caring about what was being said, until I heard something that changed my life. An announcement for anyone interested in going on a mission trip came over the PA system, my heart leaped, my pulse quickened, and a huge smile spread across my face. I heard a voice in my heart telling me to just go. That voice could not possibly be ignored. I attended the meeting, filled out an application, and then received an email with my destination. I would be going to Nicaragua in February. This year I went back for my second time. Nicaragua has become like my home, and my friends there are more like family. I so badly want everyone to have an experience as wonderful as I did in this beautiful country full of even more beautiful people.

Each day of the trip held a new experience. No experience was better than the other, for they all impacted each team member differently. Personally I cannot choose my favorite day or thing we did because I loved them all. Everyday was my favorite, with each day having a different reason. Day one was our travel day, the day consisted of travelling from Austin to Houston, then Houston to Managua. Once we arrived in Managua (the capital of Nicaragua), we got our bags and loaded up on the bus. Buses are our mode of transportation in Nicaragua, and learning how to sleep on bumpy buses was a skill I gained from this trip (hahaha). After a half hour bus ride through the city, we arrived at our Quinta. La Quinta Primavera is a housing compound near downtown Managua. It has a lush courtyard and surrounding yard of green grass and fruit trees with beautiful bright flowers blooming amongst their fruit. There is a kitchen and dining room, a living room, several bunk rooms, a bath house, and a magical porch. The magical porch has rocking chairs and hammocks and can make everything seem magical. And the food is the best food in the world. You have to taste it for yourself, words cannot describe the delectable food of that country. The mission work you do consists of loving on the most adorable children you will ever meet, having fellowship with the wisest and kindest elderly people of the community and spending a fun day with them, going on an outing with the children sponsored by each member and having a fun day, distributing food to families and praying over them, teaching school, going to the coolest church service ever with a worship party unlike anything you have ever seen, and getting to dive headfirst into a beautiful culture and country.

This trip changed my life and the way I see the world. You need to come on this trip. I guarantee that you will not regret it. I sure haven't.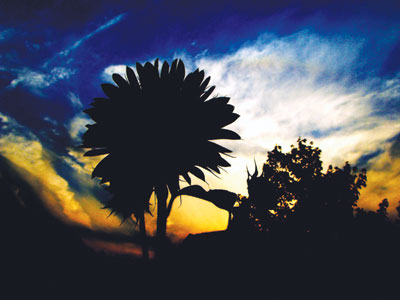 © Brian M., Fishers, IN