Vessels of Love
March 22, 2017
1279 miles away there is a tiny island full of many children that just want to be loved. On the morning of March 4, our team of 14 high schoolers and 4 adults embarked on a journey to serve the Bahamian and Haitian people of Abaco. After 3 hours on a commercial flight, we squeezed onto a 6 passenger airplane that took us to the island off the coast of Florida. As we approached our destination, I became mesmerized by gorgeous blue water the color of a radiant turquoise jewel. After landing, we packed up our 30 bags and drove to the humble abode of the Woods. On the threshold of the canal, we made ourself at home in our new dwelling for the week. That evening we gathered on the couches and sang worship songs in preparation for church the next day. Although we started as acquaintances, friendships began to blend together. Our journey began as vessels.

As the sun peered into our room, we climbed out of bed and prepared for church. The excitement of seeing the kids couldn't be contained. Before church, we walked through the streets of the Sand Banks to gather kids to accompany us. The Sand Banks is a community of Haitian immigrants that are unwanted by the Bahamian government. With cardboard houses and streets full of glass and trash, the inhabitants do everything they can to make ends meat. After getting a couple of kids to join us, we walked to Full Gospel Church for a two and a half hour long service full of dancing, singing and praising God. The amount of passion in one room was incredible. To keep the kids company during this lengthy period, I gave them markers to color and to my surprise some of them didn't know how to hold a pencil. I taught them the colors of each marker and their faces lit up with excitement of learning simple names and drawing shapes.

The next day we did many community projects including painting the church and picking up trash. We asked the community and other groups ways we could serve them. On tuesday, God made me smile… a lot. This was our day to work in the classroom assisting the teachers. I was expecting to grade papers and organize but as we entered Treasure Cay Primary school I was shocked. Rachel and I both have wanted to be teachers the majority of our life and the principal knew our love for students since we came last year. She gave us our own classroom for the entire day! Rachel had a class of 5th graders and I was given a class of 30 4th graders to get to know. With no lesson plans or preparation, I made up games as well as searched the textbooks for interesting lessons to teach the kids. We sang songs and had a blast while learning about math, english, science and spanish. During writing class, I asked the students what they thought God was like and their responses were priceless. Many kids said he was white with long hair or was like superman. They called Him father that cared for them and drew Him with huge muscles. It reminded me of how huge and powerful God is in comparison to us but yet cares for each one of these children around the world. Although I had no idea how I would keep the kids occupied for the entire day, it went by so fast. Their sweet notes and warm hugs showed their desire to be loved. Wednesday passed with a snap. After a run on the beach, we all gathered on the boat for our "fun day". I say this because the whole week was more than fun but this was our morning to get to know each other without the kids and adventure around the waters surrounding Abaco. We travelled to a small island off the coast and fed big pigs in the ocean. While splashing in the water the pigs followed us in hopes of apple slices. Following that, we sailed to an area known for stingrays and sharks that we could feed and swim with. The shining blue water was crystal clear with graceful stingrays dancing through the water. After lunch on the beach we got dressed and had a teen hang out. After spending time with the older girls, I realized how relatable they are. We talked about boys and school just like anyone else would. They taught us the Junkanoo, a cultural dance, as well. My eyes were opened to how similar we actually are.

Our last day in the Bahamas was exhausting yet life changing. Our group of 18 people led a VBS for over 200 kids! The day consisted of running around,playing games, having kids jump on me, and singing many songs about Jesus. The children loved having a chance to play games and get their energy out while we learned more about the love of God. At the end of the day, we ended with a short lesson about salvation that hopefully left an eternal impact on many of the kids. One of our own team members accepted Christ that day!

As we flew home the next day, I pondered the many things I experienced. Throughout the week I learned the importance of loving people and learning their stories. When we are willing to be used by God, we become His vessels. Vessels that carry love not only from ourselves but eternal, unconditional love from our Heavenly Father. Just as ships transport cargo to places around the world, we transport truth, love and hope. As I opened my heart to loving people as God loves them and looking on the inside, the 81 mile island became not only beautiful for its environment but also for its people. As I return to America, I desire to continue seeing people as children of God that have a unique story and be a vessel of love.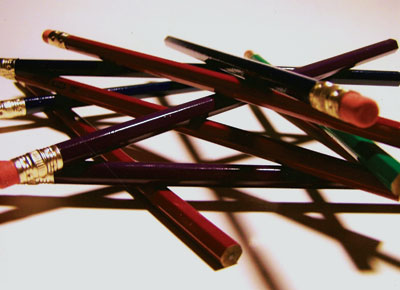 © Nicholas K., Weldon Spring, MO