Arise Africa
March 22, 2017
"Whoever drinks the water I give them will never thirst. Indeed, the water I give them will become in them a spring of water welling up to eternal life." John 4:14. After thirteen high school students and staff returned home from a week in Uganda, the only thing we could do was talk about what we saw, experienced, and learned while serving in the beautiful country. Not only did I grow close to the Ugandan students that I worked with, but with my team as well. I saw God work differently in every one of the twelve people who worked alongside of me. Although the people of Uganda suffered from a scarcity of water, I witnessed our team bring them the true Living Water.

Our team had a variety of different gifts and personalities. We all brought unique forms of service. I watched a shy girl come out of her shell to interact with high schoolers, an amazing young man of God preach in front of two hundred people everyday, and almost everyone grow closer to the Lord by sharing their stories. Our three leaders led with such strength, compassion, and love. I saw Jesus in everyone of them everyday. I never expected to be surrounded by such joy around the Ugandans, my team, and our host missionaries. No matter where I was, I was served. Even after a few other members and I got sick, we were all encouraged, loved and prayed for so well that we felt better just because of the people we were surrounded by. The presence of Jesus is so powerful. God no doubt hand picked our team for this trip. I was originally placed on the mission trip to Jamaica, but I later felt like I needed to change. I was not sure which trip I was supposed to switch to, but I came to find out that the only trip left was Uganda.

The Ugandan people are easy to love. The school that we worked with was full of children and young adults who love God, which is rare. A twenty year old senior in high school, Sluai, really helped me realize what raw faith in Jesus looked like. Sluai wants to be a pastor. He comes from a Muslim family, which he no longer gets to see because he is now a Christian. His life is hard, yet he passionately expressed his desire to honor and spread the Lord's name. He kept saying the simple phrase, "God is good." He allows his cup to overflow with the Living Water who brings him hope and joy.

Sitting on the porch in the morning applying sunscreen and bug spray while drinking coffee and watching the people I cherish get ready for the day is the kind of peace I long for. Greeting the missionary families who devote their lives to ministry in Uganda along with the Arise Africa leader, Pastor Godfrey, every morning before heading off to the schools is something I wish that I could do everyday. Driving hours through the beautiful country and not wanting to take a nap despite how tired I am because of the fear that I might miss the breathtaking scenery is a constant desire of mine. Not only was it our little team of thirteen's dream to fill these people's spiritual wells with the water of Jesus, but I believe it was the Ugandan people's dream to show us what being fulfilled in nothing looks like.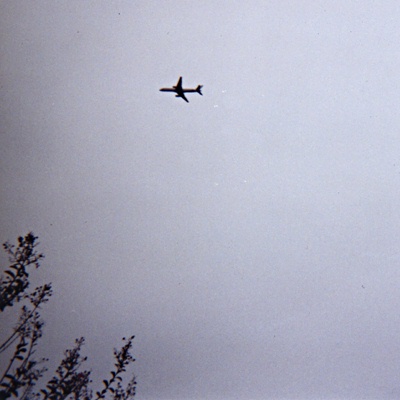 © Steven W., Highland Village, TX