my best vacations
March 8, 2009
Almost every family has their own family vacations. Some better than others. You could go to the Hanging Gardens or just a random hotel just to get away from the stress at home. These are some of the best places that I've been to.

The first place I want to talk about is Niagara Falls. If you don't know what Niagara Falls is, get out of that hole you've been living in for seventy years! It's one of the seven natural wonders of the world and the only one that I have ever seen. There are so many attractions to see there it's like six flags up there! There's the Maiden of the Mist boat ride that goes under the falls and gives everyone that feeling in your shoes when they were just soaked by tons of water. There's also a bunch of arcades and restaurants and each one is really expensive. I mean REALLY expensive. A Big Mac at McDonalds is like twelve dollars more than what the price is here.

The falls are shared by New York and Canada, but I saw the Canadian part of the falls. Niagara isn't just the falls though. There's a city in Canada named after the falls and I think the same city runs into the area of New York where the falls are. Since it's a major tourist attraction, I didn't see too many people there that spoke English. I heard millions of different languages rambling around me with gibberish words I've never heard before.

The river that flows into the falls goes really far back, and at one point, it runs through a canyon. There was a car-type-thing that you could ride to the other side of the canyon. The thing is, though, the car is held up by a steel wire. My Dad refused to go on that. So did my sister. As it went through the canyon, it turned into a whirlpool at one point. It looked like a hurricane being shown by the radar during the weather on the news. It actually looked really cool.

But one of the coolest things there was when nightfall came. They would shine lights on the falls to make them look red or purple or blue. It looked amazing.

Another awesome vacation I had was my trip to Washington DC. It's the capital of the America, so to be there was really cool.

We stayed in a really nice hotel. I mean REALLY nice. We only got it because we got a deal by email or online. I don't remember exactly, I just know my Mom used the internet to get it. There were free refreshments every night (it was just chips and salsa, goldfish, stuff like that. But the drinks were way more than that! You could get pretty much anything, even like wine.)We took one of those tour buses with the seats on the roof and took a tour of the city. We saw everything in the city, Maryland and Virginia! We saw the white house (not inside it), the national capital, Washington monument, the Lincoln memorial, WWII memorial, Vietnam memorial, Korean memorial, and even where Abraham Lincoln was shot and where he died (two different places)! A lot of people live in Washington DC, so its not that exciting for them, but if you don't live there, it's truly amazing to be in your nation's capital.

The last vacation I want to talk about is my vacation to Ocean City, Maryland. It was only for a day, but it was a really great day. The beach was beautiful! We went to a bunch of different shops on the strip. I only got a shirt because my parents really wanted me to get something. We also went to a Ripely's Believe it or not museum. That place is always so enjoyable.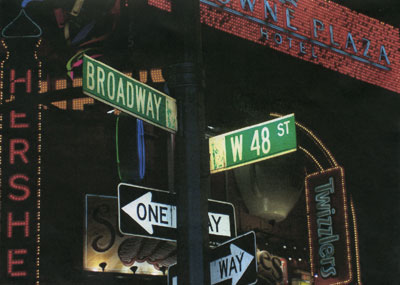 © Kaitlyn S., Milford, CT