Korea
November 14, 2016
This summer I traveled to Seoul, Korea. It was the first time I've been there in my life. It was a great city and learning experience. It was so much different than Oregon or anywhere in the United States. It was very crowded and busy there. We saw many relatives and it was just a great first experience.

The main reason my family went was to see our relatives. I didn't know I had that many people related to me. We tried new things, ate new things, and went to new places. It was usually very humid and sunny in Seoul. It was so busy we couldn't even drive, we had to walk everywhere or take the subway. I met a lot of relatives on my dad's side, but not too many from my mom's. Everyday we would travel to a new city and meet new family. We also went to my dad's uncle's apartment complex, and he had a scroll where we wrote our names in. It was like a family tree for the Jun family.

Korea was a great learning experience. We went to an old palace in Seoul, which was very different than I'm used to. It had old houses and villages in it, which was like my dad's old house when he lived in Korea. We tried Korean food at the center of the palace. It was weird because we sat down at like a 1.5 foot table that had pillow seats. They also have unique foods there such as fermented cabbage and fried tiny fish. Also an unusual food there is dog. My family didn't have any because the thought of eating a pet is gross. I learned a lot about the
Korean Culture like the classes there. They're pretty normal classes like lower class, middle class, and higher class. When my father grew up he was in the lower class and wasn't from a wealthy family. The old palace was a great learning experience and was a great time.

I did many things when I was in Korea. It was very tiring because we had to walk everywhere and take the subway. Everyday we usually explored new cities and places. The most interesting place we went to was the DMZ, also the border from South Korea to North Korea. It was very fascinating because we could see North Korea, but it looked rundown and old. The most fun place was an amusement park called "Lotte World". I had a great time there with my family. I would say the biggest thing we did in Korea was eating a lot. They had really good food but also gross ones.

I learned that I have tons of family in Korea that I have never met before. I learned the Culture in Korea was so much different than the United States. I rarely saw Caucasian people, always Asain people. I learned the background of my family and the entire Korean culture. We went to a Korean Museum about the Korean army and a brave and courageous leader. I loved everything I learned but it did get a little annoying going to so many places.

It's always good to travel to your motherland and trying new things. It wasn't my favorite trip but it was very different. It was great experience meeting my relatives that I didn't even know existed, and visiting great places with the people I love the most.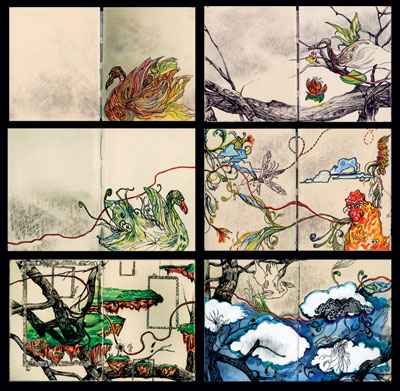 © Morel D., Miami, FL