Music
October 7, 2016
There's something in it, something enchanted, something very queer. I don't happen to feel my senses. I don't happen to feel what surrounds me. I drive into an another dimension. I weep, I laugh, I get nostalgic, I get relieved. There's something amusing about how just one beat makes me feel like I'm the king of the Universe. I don't believe that I have a good head for music but I love how these beats sizzle in my ears, making a plethora of feelings, making me realise that I'm not what others think of me, I am my own different self. I'm me.
How does just one beat create such a difference for me to view everything entirely positive. It's absurd as how it pulls me out of my forlorn side and succumbs me to dance. Dance with joy, with profound vigour, with immense beauty, with craziness. 
It delves my stress in itself and leaves me exhilerated. I'm befuddled as how it plunges in my nerves and veins. 
There's something grave about it but it directs me to continue my journey, ignore my sufferings and fuel my brain.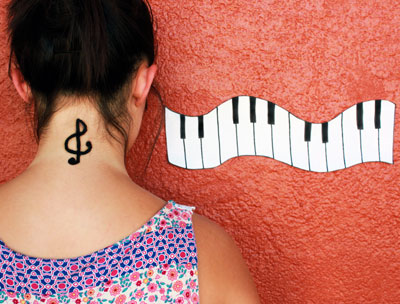 © Lauren N., Denton, TX