Hamilaria: The Hamilton Phenomenon
July 24, 2016
The world would forever more be divided into two types of people: those who have listened to Hamilton and those who are going to.

My apologies for such a cheesy opening, but let's face it, no accolades can be too cheesy for the latest cultural phenomenon, Hamilton the musical, written by Lin-Manuel Miranda. The new Broadway hit is all the rage. There is no such thing as slowly falling in love with Hamilton. You listen to the soundtrack, your life is changed.

Not only is Hamilton celebrated in the thespian world, garnering a Grammy and 11 Tonys, Hamilton's box office is also surreal. It's sold out till 2017, and is the most expensive show in Broadway history. The average price of a ticket? $1200,- no big deal, just one of the reasons we Hamilton fans feel so angsty and desperate these days.

But more often, when it comes to Hamilton, the hip-hop musical about founding fathers, the American musical, the musical, I feel like, as all Hamilton fans do, a proud mother.

I felt like a proud mother when I watched Hamilton win 11 Tonys. I feel like a proud mother when my friends tease me, "You bring up Hamilton at least ten times every time we hang out!" I feel like a proud mother when I tell literally everyone in my life about Hamilton- I even painstakingly translated the synopsis into Mandarin for my parents.
And I feel like a proud mother when I get my favourite question-
"WELL, SO WHAT'S SO GREAT ABOUT HAMILTON?"
As a teenage fan, I'd tell you that Hamilton's charm is immense and manyfold. As an objective blogger, I'd still tell you that Hamilton's charm is immense and manyfold, but it has a lot to do with its ability to make every one of its fans feel like a proud mother. It is also probably the only musical with so many fans who have not seen the show and have only listened to the soundtrack.

So, here's what's so great about Hamilton.

A revolutionary idea. Hamilton's success might seem unlikely at first glance. How does a Broadway show about a bunch of unexciting old dead white men,- the founding fathers of America who lived more than 200 years ago, get a full house? But here's the charm,- it's the story of Alexander Hamilton, the founding father given the least credit, told in the style of hip-hop and r&b. Just the sound of that idea is attention-grabbing, if not ground-breaking. And Pulitzer-worthy.

The music! All the hype would be null if there isn't the great music. Lin-Manuel Miranda writes great music! AND he writes great rhymes! The soundtrack is not the earworm-type addictive, it's addictive in that it's moving every time. It elicits both physical and emotional responses. This example should sum it up: Some gyms are running Hamilton-themed workouts, because listening to Hamilton not throwing away his shot, or writing 51 essays in 6 months really is so freaking motivating.

The multicoloured casting. Lin-Manuel Miranda envisioned a production that plunges beyond the surface of history. Back in his teenage years, Mr Miranda (I'm really more used to referring to him as Lin…) realized how little representation Latino people get in theatre and movies, which is why Hamilton's cast is deliberately multicoloured. Moreover, it seems only fit that the story of the revolutionary crew from 200 years ago be brought to life by the new, diverse America.

Appeal to young people. Hamilton has become the newest soundtrack of pop culture: YouTube is flooding with fan videos like "A Day in the Life of a Hamilton Addict" or "Lip Syncing Hamilton – Cabinet Battle #1″ . Instagram harbours all sorts of Hamilton fan accounts, the number of them beyond anyone's imagination. The internet is inundated by Hamilton fan art and fan fiction. And you know that when young people dig something, it really is non-stop. The hype would only grow. Hamilton is drawing young people Broadway thanks to its great raps and the ingenious idea, and it's re-teaching US history. Any Hamilton fan can tell you all about how the battle of Yorktown was won, how the two-party system came into being, and how Washington DC became capital. But, of course, our field of expertise would always be telling you about the "young, scrappy and hungry" Alexander Hamilton.

Modern Marketing. See Hamilton (the show) for a Hamilton ($10). That's the tagline of the Hamilton ticket lottery. As if that's not appealing enough, the cast runs an on-the-street event called Ham4Ham, which features sometimes cast members putting on skits, and sometimes guest stars. So if you enter the Hamilton lottery, you get to see a mini-show. Compared to that, receiving rejection emails every morning really is no big deal. As well, all the cast members of Hamilton really understand the power of social media, and their own charisma- I dunno why but they are just such SWEETHEARTS! Twitter, Snapchat, Instagram, Facebook live Q&A, they are everywhere.

So as Ben Brantley, the chief theatre critic of New York Times put it, "It really is that good."

And that's why I have Hamilaria. In a nutshell, it is a term invented to describe the illness of being addicted to Hamilton.

My symptoms? Well, I just went through three weeks which I affectionately call "my honeymoon with Alexander Hamilton". I attended a summer program at Columbia University, the alma mater of Alexander Hamilton. And when I saw the Hamilton statue right beside my dorm building, things went a little wild. I took photos with the statue, listened to the Hamilton soundtrack even when I was showering, filled my Instagram timeline with Hamilton related posts, watched countless fan videos on Youtube, and I never gave up looking for other Hamilton fans at the summer program.

But at the end of the day, Hamilton really is the best thing that ever happened to me. Now everything makes more sense when I read US history, and I think that's where lies the real magic of Hamilton- it's able to make people around the world feel connected to such an American story, to make Broadway fans and non-Broadway fans pumped watching the story of foundthing fathers.
And another perk of being a Hamilton fan: Whenever I'm about to make an unwise purchase, I would stop and think about how I am saving up for the official Hamilton knit cap and the T-shirt. And maybe for the ticket, so that I can one day be in the room where it happens.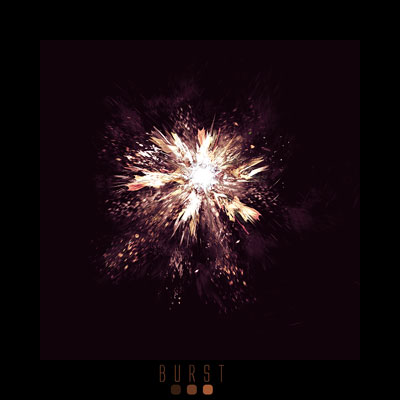 © Noah P., Platte City, MO