Happy New York!!!
December 19, 2008
It was four in the morning on December 31st. I woke up to the beating pulse of my alarm clock and I smacked the off button to end that relentless buzzing in my ears. I rolled out of bed and grabbed my already prepared backpack off of the faded white carpet. With me, I carried my toothpaste, some food, my running shoes, and the unknown courage that came from being locked in place for too long. I couldn't remember the last time I had done something spontaneous or dangerous and this was my chance to release some of that buildup that had been attacking my body all year long. My phone vibrated with a call from my friend, Vlad, who was waiting in his car parked outside on my darkened neighborhood street.
"Hey, I'm waiting outside." He told me.
"Alright, just give me a second."
Although my parents were in Wisconsin and nobody else was home, I still felt the need to whisper and sneak through my house. I slowly headed out the side door with some money I had saved up and the backpack that carried only the necessities for the next couple of days. The cold wind unleashed a wake up call on me as I was climbing into Vlad's 1995 mercury sable. We began the thirteen hour drive to New York City so that we could run 5k a race starting at midnight on New Year's Day. My parents didn't even know that I was going.

With arms tingling and a twitching stomach, I felt nerves I never knew I had and the car was silent. I had never done anything like this before in my life. I'm the kid who works hard, keeps safe and doesn't do anything rash. I'm the kid who sits quietly and would never deliberately disobey his parents. After about an hour of driving we passed the Illinois state line, and I knew there was no turning back. It was all or nothing and that's how I wanted it. It was hard to sit still in the passenger's seat of Vlad's car and my emotions were all over the place. The silence was overpowering and I knew that I was going to get into trouble for driving across the country with my friend, but something was different about me during that trip. I wanted to get caught. I actually wanted to take control of my own life, break the rules a little bit, and be held accountable for my actions. In the midst of the dull repetitiveness that is Midwest suburbia, I wanted adventure, danger, and trouble.

I was an average teenager who just wanted to break free from the mold. I couldn't handle the torturous routine of wake up, go to school, go to practice, go to work, do homework, go to bed, and wake up anymore. I was afraid that my life would turn into hours upon hours of tireless and unforgiving work without time for passion, love, or enjoyment. My greatest fear became that I would let life pass by without taking a risk when I had an opportunity to do something amazing. With all of this in mind, my pulse slowed and I let my shoulders sag for the first time on the journey. I eased myself into the soft passenger's seat and relaxed.
The next ten hours I spent in enjoyment. Vlad and I were joking around, talking about music, New York, what the race was going to be like, where we would stop, and what we would eat. We had no idea where any gas stations were located and we were relying on map quest directions to get us eight hundred and thirty miles from my house to Central Park in New York City. We even kept a detailed video documentary of the trip as it progressed. We made sure to add a doc entry on my small Nikon camera each time we passed into a new state and whenever we happened to stop for food or gas. Our moods would change, sometimes tired and regretful, and other times inspired and energetic. The trip was the first real adventure I had ever had. Using my imagination and pretending I was an animal in a jungle when I was little didn't amount to sneaking out of my house at four in the morning to travel half-way across the continental U.S. with very little planning and the knowledge that I would most likely be caught by my unsuspecting parents. I won't lie, I had a blast.
However, tragedy struck two and half hours into the pleasant state of Pennsylvania. Our trusty car broke down while we were pulling out of a gas station in the small town of Brookville, PA. We knew that it would have been ridiculous and naïve to assume that there would be no signs of adversity during our trip. However, we had no idea that our faithful car would fail us. Despite Vlad's extensive knowledge as an automotive technician, we couldn't do anything with the car. We would need to replace the fuel belt which would take time and money, of which we had neither. We were distressed and worried. We were a few short hours from New York City, and time was growing thin. The darkness of night fell on the tiny Pennsylvanian town and crept its way over Vlad and I. Failure was staring us in the face and we had no other choice but to surrender our fates to it. We were growing low on cash, afraid that we wouldn't have enough for the return trip, and we knew that our parents would grow more and more suspicious if we allowed time to slip by on New Year's Day. So, we regretfully elected to ditch the car, give up the voyage and make an attempt at a successful trip back home.

Plan B. As luck would have it, there was a Greyhound bus station near the BP we were standing at. We called a taxi service and in no time we were driving down to catch a bus all the way back to Palatine, Illinois. We were trying our best to laugh it off, still making a short video clip for our documentary during the cab ride. When we arrived at the Greyhound station, some bad news came when we went to purchase our tickets. Not only did we have barely enough money to make it back to Palatine, but we would also have to be rerouted south due to an incoming snow storm. The extended time for the return trip meant that there was no way out of getting caught by my parents. I accepted my fate and watched as our greyhound pulled into the hazy light of the lonely bus station.
Our first stop during the trip was where we actually ended up "celebrating" the New Year. Waiting for a Greyhound in a Pittsburg bus station wasn't exactly what the two of us had in mind when we took the trip, but for some reason regret was never a thought that crossed our minds. We met people from all across the U.S. on the trip back and heard a few other interesting stories of other people who were trying to get back to their families for the New Year. I slept for a long time on the bus and before we knew it, Vlad and I were walking beneath the shadows of the tall sky scrapers in Chicago Illinois, on our way to Ogilvy train station to take a Metra back to our homes. Gentle snowflakes swirled around our heads as we entered the large station and gave the cashier ten dollars for two one way tickets back to the familiarity of our own town. By this time my mother had already found out where I was and what I had been doing. The phone conversation we had was short. "Get home, and then we'll talk."
As the train pulled up to our stop, night had already rolled around and my friend Alison was outside waiting to pick me up and take me home. Vlad and I made one last doc entry, shook hands, and wished each other luck. When I slammed the door of Alison's truck and stepped out onto my driveway, I could already see my mom standing by the front door. I felt like I was walking to my execution and my mom nearly swung the large white door off of its hinges. However, her skin wasn't wrinkled with narrow, angry eyes like I had expected. Her face drooped and she crossed her arms over her stomach as if to hold in the sick feeling people get when they're sad. I felt the life drain out of me and evaporate into the moonlight.
I was grounded without any argument from my end and that was that. I knew I had done wrong and to be perfectly honest I was just glad to be home. I look back on the trip now and am amazed that I had it in me to do something so spontaneous. People don't follow their whims everyday and I have to say that I'm still glad I did. I found that sometimes a little spontaneity can lead to a journey that can change a life. Although the trip may seem like nothing but foolish and arrogant rebellion, for me it was a learning experience. I can be risky and daring and I can take an average situation and create something great. And if nothing else, I can at least say that our documentary makes one interesting YouTube video.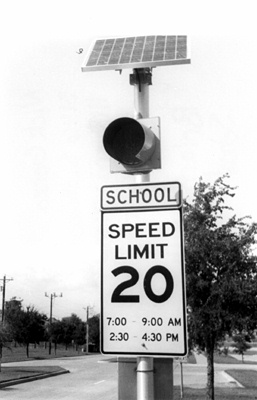 © Nick G., Highland Village, TX