Treasure
April 20, 2015
The smell of fresh fish on a Friday night fills the dining room as the waitress emerges from the small oak colored doors. The extra-thick skin is savored by all who request the home-style fried chicken, made from a traditional family recipe. The melted cheese, oozing off the golden lightly toasted bun of the fan favorite chicken sandwich. All of these tastes can only be grasped at the 5 O'clock Club in Pewaukee.
This family owned and operated restaurant was founded in 1929, but the family tradition originated long before 1929. The 5 O'clock Club was originally built as a summer farm retreat in the early 1860's. After multiple expansions, the family traditions still show over 150 years later.
The 5 O'clock Club has been run by the Knutson family as long as Pewaukee can remember. Mitzi Knutson created the mouth-watering dishes this prestigious restaurant serves. She passed it on to her two sons, Jeff and Richard, who have owned it since. All of Mitzi's secret recipes are cooked by head chef, Jason Knutson, who is also her nephew. This entire restaurant founded, ran, and cherished by the same family for decades.
The 5 O'clock Club has a beautiful view, not too far from Pewaukee lake,  surrounded by luscious meadows and trees. A traditional style dining room and bar accompanied by a friendly staff is home to this restaurant. The 5 O'clock Club is a treasure of Waukesha County.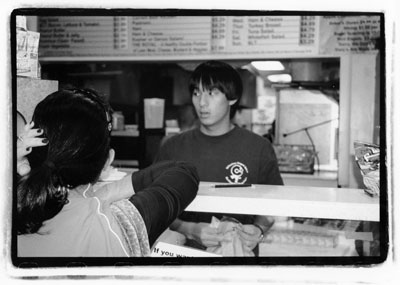 © Rachel D., Bethesda, MD