Importance of Travel
February 10, 2014
Traveling has played an important role in my life since early my early childhood, even though I have not experienced as much as I would like. I still remember the first trip I took that was not visiting a relative. My family and I traveled to Minnesota, to visit a friend of my mom. I remember asking my mother what language they spoke up there. I soon found out that they spoke the same language, and I wanted to know more about other places in the world. This first trip sparked a desire that I feel will never be fully quenched.

The next big trip came in middle school, as my family and I traveled to Denver, Colorado, to visit another one of my mom's friends. I was much older this time, and was able to appreciate more, but I was still very young. When the Rocky Mountains first appeared on the horizon, I did not believe they were real. I loved every second of this trip, even though it meant I had to leave my friends for more than a week in the middle of summer. It was during this trip that I really understood the beauty of traveling. I grabbed on to this tighter than most people, as the opportunity for me to travel has been much less compared to most of my friends.

Following Colorado was Chicago, one of the best cities in the world, famous for its architecture, people, skyline, and sports. I was almost a high schooler now, and had been looking forward to this trip for almost a year. I could not believe how massive this city was. In every direction I looked, the buildings seemed to race to the sky. I could have spent countless hours staring at the skyline from my hotel room, but I did not dare waste the time. There was so much to see and do in such little time; there was no way I would be able to experience it all. I was finally old enough to realize what traveling was to me, and to many other people in the world. It was not just a get away or a vacation, it was a glimpse into our vast world. Chicago opened my eyes to that, but it also made me realize something more important. I merely scratched the surface. With countless destinations to go, and only one lifetime, I was overwhelmed with this need to visit, but I embraced it none the less.

Soon I will be entering the next step in young traveling life, heading across the ocean for the first time. France beckons me, and with it something more exciting than any of my past travels. An entire new country, a new language (for real this time), and an entire new culture awaits. Yet, while each new adventure might seem more exciting than the previous, it is important not to forget the first adventures. Everything needs a beginning, a strong foundation to get started. The travels that hooked you on traveling, are perhaps the most important and exciting of them all.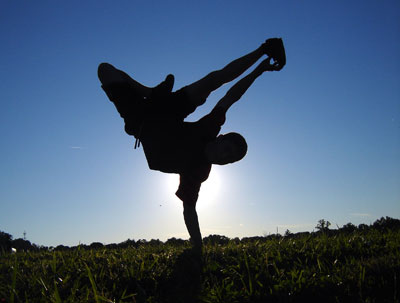 © Seita O., Louisville, KY