Not so Different
October 6, 2013
"We're in Hong Kong," my group said as we finally landed after a sixteen hour plane trip from Vancouver to Hong Kong. Our group of seven has been through a lot the past two days but we finally made it to Hong Kong. After a delayed flight from Houston to San Francisco, Which eventually was cancelled, the airline transferred us to a flight to Vancouver, Canada. this unexpected and overnight layover gave a quick visit to Canada but a longer journey to China. Finally we made it.

I remember getting off of the plane and the taxi driver drove past the hotel twice but we finally got to the four star luxury hotel, The Harbor Grand Hotel. I wasn't expecting much, because the Chinese government made all of our travel arrangements and paid for all of our expenses, but this hotel was beautiful. It had a mixture of modern and Asian architecture with white marble and expensive chandeliers hanging from the ceiling. When we got in the elevator to go to our rooms I noticed that the elevator did not have a fourth floor so I asked my Dad why. He said that the reason they did not have a fourth floor was that the number four is an unlucky number the people of China just as the number thirteen in the United States. He explained when the word "four" is said in Chinese it sounds like the word for death. I knew then that this trip was going to be a fun learning experience for me. Once we got to our room it was a wonderfully modern room. I turned on the TV to my amazement they had both shows in English and in Chinese. I was astonished. I assumed they would just have Chinese shows, because I thought they couldn't have western media in China. From my hotel window I look out at the city. I saw the grand buildings, the glimmering lights of Hong Kong and the Dragon building all lit up, it was truly a sight to behold.

The next day we were going through the bustling streets of Hong Kong to go meet our aunts for lunch. The street roared with vendors trying to sell you anything in their shop. Speaking in English, with a very thick Chinese accent, vendors tried to sell their goods, cheap, to passersby. We passed food carts selling wonderful smelling food. We walked by a mango shop where they sell mango smoothies and all kinds of mango snacks. We bustled through Times Square of Hong Kong and it looked just like Times Square in New York but instead of English all the conversations and signs were in Chinese. I was so intrigued by the different things around me and the different culture. Then I realized "hey Hong Kong is no different from the United States, it even has its own Times Square." Once I realized this, I began to feel at home. Growing up in a big city that is very culturally diverse I felt as if I could close my eyes and imagine I was in any big city. For now, I was on an amazing, wonderful trip to China.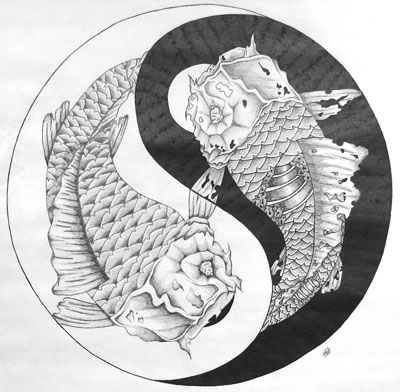 © Matt F., Pierz, MN