The Beauty of Santorini
July 4, 2013
The Greek island of Santorini is a prime destination for tourists because of its traditional culture, beautiful landscape and entertaining activities. Not only is the isolated Mediterranean archipelago one of the last outposts of traditional Greek culture, it is without question the most memorable vacation spot I have ever visited. Santorini's alluring amusements, such as donkey rides to the island's main town of Fira, ensure that visitors to the island never have a dull moment. Furthermore, exploring its mountainous volcanic landscape gives tourists a dose of adventure.

Santorini's traditional Greek culture makes it a prime destination to travel to and is a breath of fresh air to anyone used to a world of computers and cellphones. My first impression upon arriving to Santorini was that it was certainly isolated from the modern world in many ways. I encountered no chain supermarkets, dance clubs, or movie theaters. Instead, I discovered that on the corner of every unpaved street was a family-owned restaurant that serves traditional Greek cuisine. Furthermore, the island has dozens of beautiful Catholic and Orthodox Christian churches and monasteries that testify to the island's rich religious culture and continue to hold traditional religious services for locals and visitors alike. However, the churches and restaurants were just the beginning of my journey into the traditional culture of Santorini. I learned that every local family's home is considered a church and is named after a Christian saint that protects them. On a family's patron saint's feast day, they hold a reception at their home with free food and wine for passersby. I was surprised to be invited by townspeople in the main town of Fira to join in on such an event! The island locals also continue the age-old practices of collecting rainwater in cisterns to provide for their daily needs and growing most of their food, including the renowned Santorini cherry tomatoes. As I passed through the island's residential areas, I observed locals planting vegetables and fruits in their small gardens and vineyards, which are served at local restaurants. These practices are attractive to tourists used to fast food! Tourists who dine at one of Santorini's many fine restaurants will learn that the island's locals cook tomato balls instead of meatballs because of the island's lack of meat over the centuries. This is one of many unique culinary practices in Santorini today, which are all made evident in the diversity and uniqueness of the dishes served across the island. Unlike the local populations of some other popular tourist destinations, the traditional and culturally rich residents of Santorini were ultimately deeply hospitable and welcoming to me, as they are to all tourists. The people of Santorini invite visitors to explore their island home and immerse themselves in their beautiful and enchanting traditional culture.

Santorini's diverse and exotic natural landscape makes the island a prime destination for tourists. Upon arriving to Santorini, I marveled at the strange landscape, which was like nothing I had ever seen. The island, a caldera created by a volcanic explosion, has several steep cliffs consisting of congealed volcanic ash that rise several miles into the air. Several Greek towns cling to the sides of the mountainous island's cliffs, and thus are accessible only by a long trip upwards. At the base of these aforementioned cliffs, I walked barefoot on the Red, White and Black Beaches, named after the purely colored volcanic pebbles and sands that cover the earth by the sea. Above the town of Fira, a dirt path led to me a thin forest on the island's peak, which I did not expect to find on an island made almost entirely of volcanic material! Despite numerous volcanic eruptions over the centuries, the beautiful green gardens, tropical trees and lush fields of grass have survived. Exploring the island's dirt paths and stone trails, I was surprised at every turn. I encountered massive island turtles, eagles and ravens. During my stay at Santorini, I found myself eager at all times to hike and immerse myself in the island's natural diversity and beauty. The island's unique tropical environment and volcanic setting give tourists a chance to explore an exotic landscape.

Santorini has unique activities that keep visitors busy during their stays and make the island a worthwhile destination to visit. There are several museums in the town of Fira that give tourists keen insight into the island's past. For example, the Archaeological Museum of Fira displays Hellenistic and Roman sculptures and artifacts discovered in modern excavations of the island. As I browsed its exhibitions, I was impressed to see rare vases and clay figurines from the Archaic period on display! Moreover, I also learned a wealth of knowledge about the island's culture and industries from exhibitions at the Naval Maritime Museum, the Folklore Museum, the Bellonio Cultural Centre and the Santorini Wine Museum. These museums gave me, like they give thousands of tourists annually, an understanding of the rich history and culture of the island. Apart from exploring the interesting museums, my most memorable activity at Santorini was riding a donkey from the base of the cliffs up to the main town of Fira for the slim price of five euros. I will never forget looking out at the sunset and sea as I was transported to Fira by an aggressive island donkey! Other methods of transportation to Fira that tourists utilize include riding the recently installed cable cars or taking the challenge of hiking up hundreds of steps. Also, local enterprises ensure that visitors to the island stay occupied. Whether relaxing at an outdoor spa that overlooks the sea, browsing through souvenir shops or exploring Byzantine castle ruins, there are hundreds of activities for every type of person to enjoy.

Santorini is a special destination. Its remarkable local culture, captivating landscape and unique activities make it a perfect tourist destination for travelers with a knack for exploring and cultural immersion. Santorini has a unique tropical and volcanic landscape as well as a vibrant traditional culture characterized by the locals' dedication to an old way of life. The island also has many educational and leisure activities that make the visit worthwhile. Santorini is truly a prime destination for tourists!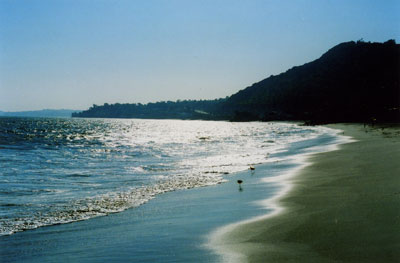 © Adam L., Washington, DC