Itasca State Park
May 13, 2013
Itasca State Park

Itasca State Park is located in Park Rapids, Minnesota. My family and I go there every summer in August, and we have been for more than forty years. The park is about a few miles from our cabins that we rent at Little Norway Resort for a week. Going up to Little Norway Resort every single summer, we also make it a tradition to go to Itasca State Park.

When my family and I go to Itasca State Park, we usually have a few places that we always go to. One place in the park that we always go to on Sunday is the church area. The church area is an open space where the people who run the mass have a bunch of benche set up for people attending the mass to sit on. The mass there is not like a regular mass; it is more of a bible study group. This is where we would go to mass, and then usually go to another feature in the park. Since my family and I go every summer, we have already seen most of the things that the park has.
Since we have a fairly large group of family that comes, most of us end up splitting up when we go see things in the park. My immediate family always goes to lunch at the Douglas Lodge after enjoying the park. The food there is really good and has fast service with a lot of different choices on the menu. Another thing that is really cool about Douglas Lodge is that the whole place looks like a huge cabin on the outside and inside. The Lodge also has these huge windows in the restaurant part that overlook a lake, tons of trees, and other scenery. A fun thing about the lodge is that the staff at Douglas Lodge have little bird feeders right by the windows, so there are all sorts of birds right by where you sit. Another place that my immediate family and I checked out this past summer was the Fire Tower. We had to walk most of the way, but it was worth it once you got to the top of the tower. The day we went was a cloudy day, so when we had to climb all of those narrow stairs the view was really pretty, but I think it would have been a little better if we had some sun shining through.

Most of my family has seen if not all, most of the things in Itasca State Park, but one place we always love going to every year is the Headwaters. We always walk on the rocks and try our best not to slip on them. After doing that, we usually walk in the water until it is too deep. Even though we do not always go to all of the different places in the park, we always go to the Mississippi Headwaters.
My family and I love going to Itasca State Park every summer. Even though we go every year, the park just never really gets old. My family and I have gone and seen a lot of places in the park already, but we plan to go again this summer to check out some more.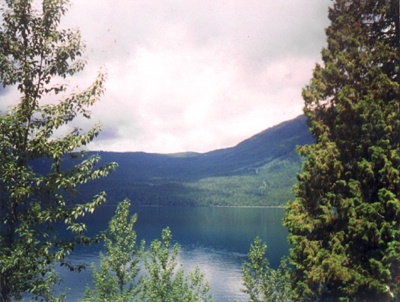 © Chelsie T., Phoenix, AZ