I Don't Churn Butter
MAG
February 20, 2013
I was born in Minnesota. I was raised in Minnesota. I have spent 16 years in Minnesota, observing Minnesotan culture, and I can only pinpoint two situations in which I have heard the "Fargo" accent: Around my aunt at Christmastime, and during our frequent family road trips, making pit stops in the middle of nowhere.

It's tiresome meeting someone from another state and having them automatically label me with the typical Minnesotan stereotypes. I do not say my O's as if I'm from Saskatchewan. I know more interjections than "Uffda!" and "Don'tcha know." I do not live off of casserole and lutefisk, and no, I do not know Prince.

Non-Minnesotans are wrong about us. Instead of spending our days ice fishing and snow shoveling, many Minnesotans like "normal" activities like shopping and going to the movies. Of course we do partake in the stereotypical winter activities, but people from other states don't realize that we are in the same continental climate zone as the majority of the United States, and we experience all four seasons. We enjoy pastimes such as making leaf piles, swimming, and jumping in puddles. It isn't always winter.

I don't even hear the phrase "Uffda" in day-to-day life. Rather than these Scandinavian exclamations we're known for, I hear Minnesotans burst into frequent shouts of "YOLO" and "swerve." The occasional "hashtag holler" even comes up from time to time.

When visiting out-of-town cousins or making friends at Florida airports, I get the same question again and again. "You're from Minnesota? Do you know Prince?" I understand that not many Minnesotans have made it out of our home state and into stardom, but that doesn't mean Jessica Biel was my third-grade teacher, and I don't run into Kris Humphries at Target every other weekend. As much as I pray for it to happen, Joe Mauer of the Minnesota Twins isn't practicing his batting skills at my local park. Say you're from California. I'm not going to immediately ask you if you know one of the thousands of celebrities who live in the Los Angeles area.

Minnesotans probably ­wouldn't be picked on so much if it wasn't for the media. Most representations of Minnesotans on TV and in movies use the typical stereotypes. They give a limited view into Minnesotan life, focusing on just one part of our large state.

In 2009, the romantic comedy "New in Town" starring Renée Zellweger showcased the journey of a Miami native forced to move to New Ulm, Minnesota, for work. She struggles to survive cold weather and lutefisk. Seriously, hardly anything in this film actually showed what Minnesotan life is truly like. For one thing, it wasn't filmed in Minnesota, but in Manitoba, Canada, which is hundreds of miles north of Minneapolis and far colder. The other major inaccuracy is that Zellweger's character saves the small town by selling a local tapioca pudding recipe, but I'd never even heard of tapioca pudding before seeing the movie.

The Disney Channel show "Hannah Montana" introduced the character Thor in its second season. Thor, who grew up in "Mooville, Minnesota," had hobbies including churning butter and milking cows. He had a pet parrot that mimicked his strong "Fargo" accent, and he frequently baked cheesecakes made with authentic Minnesota-churned butter.

Why is the only part of our culture shown to the world the stereotypical Scandinavian farmer? This essay is not a denial that there are people who sound like Canadians living here, but rather an assertion that there are different parts of Minnesota. Why isn't there a focus on the hipsters of Uptown? Or the hierarchical suburban system most students in this area are familiar with?

Whatever the reason, I say we forget the stereotypes. Just give us Minnesotans a blank slate that is free of lutefisk, ice fishing, and Prince puns.

P.S. If butter-churning and cow-milking stereotypes must be used, please save them for those Cheeseheads next door in Wisconsin.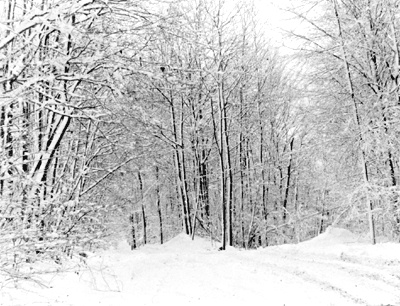 © Thomas S., Portville, NY