Travelling the world.
February 2, 2013
I went to Scandinavian countries after my 10th grade boards.It was my first trip anywhere out of my country.I have to say anywhere out of my country is cool.Europe is such an awesome place.
The people,who don't know,you greet you as if you both have been friends since a long time.I was away from home,yet I felt so homely.It felt really good to talk to people of other nationalities.They are much more friendly than people in my own nation.
Roaming in the streets of Istanbul can really keep you fit.That beautiful feeling you try to take in when you look at the lovely bridges and canals in Copenhagen is just fantastic.The breath-taking scenery that one can view over the tall mountains of Norway is worth being seen.I wish I could go back there again.
Sometimes I imagine my life as a traveler. Oh! It would be so bliss.I also have this crazy thought of leaving studies and just travelling round the world.I think even that is a part of education.Something more realistic and practical than solving horrible calculus problems.
Travel is certainly a beautiful hobby.It teaches you many things about living your life wisely.You meet different people.You learn lessons.It is obviously merrier than slogging off on a study-table.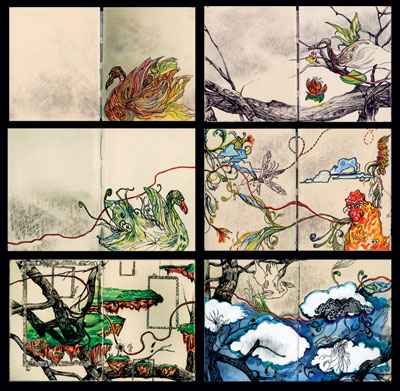 © Morel D., Miami, FL