My China
MAG
January 30, 2013
Years back, I lived with my father's side of the family in rural China. I remember looking out the window of the taxi, the only car on those bumpy, muddy roads. Entranced by so many peculiarities, I pressed my nose against the window and stared – the way only children stare – at the chickens on the side of the road, the pigs in huge, smelly pavilions, and the few cows scattered in the fields. There were rice paddies everywhere, with unfamiliar faces toiling in them. My young eyes failed to register this scene as one of hardship. I saw it as an opportunity for exciting new adventures. Instead of a gas stove that sat in my kitchen back at home, the kitchen in my aunt's farm had to be fed dry straw by hand. I actually fought my sister for the chance to spend sweaty hours tending the fire. The rice paddies were a paradise of cool, slick mud that made the most beautiful mud pies I had ever seen.

The experience was lovely – until I got sick. Running a high fever and barely conscious, I was rushed to a nearby hospital that would not have met the lowest American health standards. I was given nothing but an IV and a hospital bed. When my fever finally broke, I looked around at the other patients. One man had been badly burned while tending his kitchen stove – the same kind I had tended. The same kind of stove that my aunt tends every day of her life. Another patient was deathly ill, vomiting frequently into a basin by her bed. She had picked up a parasite in the rice paddies, and was fighting to regain lucidity. These were health risks that my family faced every day.

Lying on that small cot with a needle thrust into my throbbing hand, I understood that I had to follow my father's footsteps and take advantage of my education. He had worked hard in school to escape this life of extreme poverty, becoming the only person in his village to go to college, graduate school, and finally earn a PhD in organic chemistry. He is my inspiration. I know that I will study just as hard. Not only do I have dreams of a life away from the fields, but I also want to help my family escape to a better life too. Knowing how hard my relatives' lives are compared to my privileged one here in America, I know that I cannot squander any opportunities I have.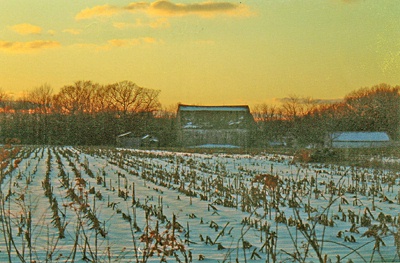 © Liz K., Rockford, MI