Bishop
December 18, 2012
Bishop is definitely the most beautiful place I have ever been. It is ,in my opinion, the greatest place on earth. Bishop is north of southern California on the way to Lake Tahoe.

One of the best parts of the entire experience is the drive. It is just hours and hours of sitting cramped in cars packed with my friends and family. The first portion of the drive is all desert. The road is one lonely strip of asphalt stretching for miles across the hot barren edge of Death Valley.

Eventually you end up at the base of a humongous snow-capped mountain. Almost instantly the dry barren scene turns to a luscious forest of pine trees. About everywhere you look there are beautiful rushing creeks and clear lakes all over.

After a few hours of trees we arrive at a huge clearing in the trees that is our camp. Then a couple more hours of setting up tents and chairs then the real fun starts. Our favorite thing in the world is fishing for giant wild trout .We have a countless amount of lakes and rivers to chose from.

Our first lake we go to is usually the closest to us out of pure anxiety. We usually ride in the bed of my friend's dad's Chevy. Once we get there we literally jump out of the back with excitement and run down the rocks to get to the water. It always seems like you begin to realize the awesome beauty all around you. I sincerely believe that is the best feeling in the best setting on earth.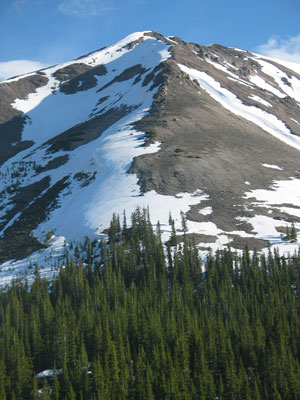 © Brian G., Phoenix, AZ