Zouk Flash Mob
October 11, 2012
Zouk Flash Mob: Wheelchair Dancers Perform

On September 17, 2012, two of my dance teachers, Marie Alonzo and Henri Velandia; along with a few other dancers, organized a Zouk flash mob. This was reported in Princeton's newspaper, but the article did not mention once, the wheelchair dancers that performed during this ten-minute flash mob.
The idea of this flash mob started in Brazil. Zouk was inspired by Lambada, a dance from Bahia, Brazil. Zouk dancing music is different in every country, but it can be danced to any of today's pop songs. Zouk, appropriately, means 'party' in Creole. This dance, in its original form, has no part for wheelchair dancers. But a place can always be made.
Some of the dancers who performed in this year's flash mob in Princeton were in a wheelchair. One dancer in particular stood out and according to many, deserved a mention in the article. This dancer is only able to move her fingers. She would circle around the dancers that were swaying, while moving her fingers from side to side.
The group of dancers who performed in Princeton performed at noon followed by another one in New York City at 3pm that same day. These dancers worked very hard on what only amounted to ten minutes. But those ten minutes were the most perfect ones of their lives.
These patient dancers worked on their performance for over six months, trying to get it just right. They only have ten minutes to communicate to the world how much they love what they do and, as Marie Alonzo said, "We do it to bring the community together and show what Zouk is about." They have a minimal amount of time and put forth such great achievements. They are the people to whom we should all look up. They are the stars that children should worship. They are the only ones who will tell children appearances don't matter and it isn't important if you have a disability. You can still do anything.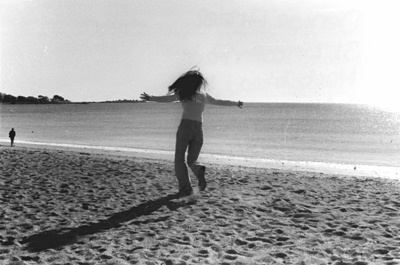 © Denise A., Marblehead, MA