New York Inspirations
September 26, 2012
The countless number of visits into the diverse city of New York, and the congested area of Northern New Jersey has aided in paving the road for my future and arranging a wide variety of life experiences. New York City is widely known for its enormous size and concrete jungle with hundreds of skyscrapers, and anyone observing a picture of this would know it's New York. Although New Jersey is located only a ten-minute drive through the Lincoln Tunnel some people can often mistake it for New York. Both areas are home to a large number of financial corporations and businesses, as well as the people who live there. These areas are truly massive centers of metropolitan activities and endless opportunities that have taught me something about myself.

New York City possesses an iconic image of city life and the hustle and bustle atmosphere that nearly everyone knows about. When I look at the city, it feels as if it has been there since the beginning of time. With the immense population holding nearly every nationality and tradition ever seen, it gives off a feeling of nostalgia to seek out those family traditions. It seems that this would have taken hundreds of years for a city to collect such a vast number of traditions among its people. When a person walks through the streets of New York he encounters all walks of life and will not come across one person they have met before in their life.

An afternoon walk through any part of the city can show a person just how many differences there are. For example walking through Little Italy one can see a street full of old Italian people that often resemble grandparents, Italian shops full of delicious and traditional Italian cuisine, and just a whole different world separate from the rest of New York. It is the same scenario for China Town. Separate from the rest of the city, entering China Town is like boarding a plane and leaving New York. In China Town you can enter a different world almost similar to traveling to China. Most people go there for the authentic Chinese food and the restaurant itself. Dining in the restaurants people get a feeling of astonishment sitting in the seats of thousands of people who have come before and also enjoying some of their favorite food. The small villages such as China Town and Little Italy both share diversity and cultural traditions that people travel the world to find.
The city image of New York is a very well-known image that serves as a symbol for liberty and ideas. Visiting the city gives a person such a breathtaking feeling just looking at the enormous buildings that surround the city every which way. Skyscrapers are found on every corner of New York, and looking up at one gives you the same feeling of riding a roller coaster and coming down a hill so fast it churns your stomach into your throat, commonly known as butterflies. Along with skyscrapers come some of the most famous landmarks and tourist attractions in history. These include the Statue of Liberty, the Empire State Building, Rockefeller Center, and Central Park. All of these are locations every American knows, and they are truly legendary. For example, the Statue of Liberty is a magnificent engineered marvel that people still to this day gaze at in complete awe. It's a massive figure that overlooks the city to greet people who are new to America. All of these landmarks serve as a symbol for the City of New York.

The northern part of New Jersey is home to an excessive amount of business and is also a very close-knit area. New Jersey is significant because it has taught me something about myself for the road into the future. Professions such as bio mechanical engineering, or biological engineering, also chemical engineering play a big role in the area. This is because of the numerous hospitals nearby, and the colleges who offer outstanding programs in these fields. The northern part of New Jersey is just as busy as Manhattan with bumper to bumper traffic and the flood of business. Looking at either of these areas at night is like looking up at the sky on a clear night out in the country, it is beautiful to see. I have been fortunate enough to experience the city because of my Father who lives there and who is in the bio mechanical engineering business. Being able to see all of this has made me realize about myself that I would love to learn more about this career and how it is involved in New York and New Jersey. I am now more than willing to move to these parts after high school and to begin my studies. Both of these cities have taught me about myself that I would be ready for a busy city life schedule while attending school and learning my profession as either a bio mechanical engineer or chemical engineer.

The visits to both New York City and New Jersey have been experiences that will be remembered forever. These places have given me knowledge of the real world and what it is like to live in large metropolitan areas with a diverse culture. Also the trips helped me to learn about myself for the future and professions I would want to pursue.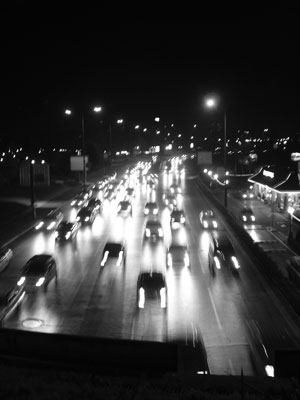 © Marietta S., Pleven, Bulgaria